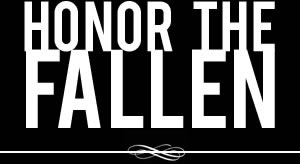 Honoring those who fought and died in Operation Enduring Freedom, Operation Iraqi Freedom and Operation New Dawn
Search Our Database
Army Spc. Narson B. Sullivan
Died April 25, 2003 Serving During Operation Iraqi Freedom
---
21, of North Brunswick, N.J.; assigned to the 411th Military Police Company based in Fort Hood, Texas; killed by a non-combat weapon discharge in Iraq. The incident is under investigation.
---
Teachers recall Narson Sullivan rollerblading through the hallways and courtyards of his high school — a tall, athletic and handsome kid whose enthusiasm for life was infectious.
"You'd go out there to admonish him about violating the school rules by rollerblading in the courtyard, and the next thing you knew, you had the darn things on your own feet and he was teaching you how to skate," said Rob Allen, a teacher at Middlesex County Vocational and Technical High School in North Brunswick, N.J.
Sullivan, 21, graduated in 2000 and joined the Army with his longtime friend, Matthew Richter. They had expected to serve on the buddy system but got separated. Sullivan, based at Fort Hood in Texas, was killed April 25 in Iraq when he was cleaning his weapon and it discharged, according to the Defense Department.
"He was really a great kid. A nice person. Focused and polite," recalled his high school principal, Diane Veilleux. "He always had a beautiful smile."
Nancy Richter, his best friend's mother, who works at the school, said, "I remember him and Matt, eating, watching TV, making plans. He used to call me 'Mom,' which was part of his sense of humor — because we're white and he was black. He liked to see people's eyebrows go up."
His aunt, Tabatha Sullivan, said, "The thing that's so upsetting is that we thought this was all over and that he was out of danger. We want everyone to know that we're praying for all the other soldiers who are there. We wish they all could come home safe."
— USA Today