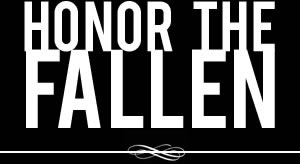 Honoring those who fought and died in Operation Enduring Freedom, Operation Iraqi Freedom and Operation New Dawn
Search Our Database
Army Spc. Nathaniel A. Caldwell
Died May 21, 2003 Serving During Operation Iraqi Freedom
---
27, of Omaha, Neb.; assigned to 404th Air Support Battalion, 4th Infantry Division, Fort Hood, Texas; killed in a vehicle accident in Baghdad. Caldwell was responding to a civilian call when his vehicle rolled over.
---
Spc. Nathaniel A. Caldwell was a tank mechanic in the Army. But his dream was to become a pastor, and he looked forward to getting out of the Army and perhaps starting a counseling center.
"He wasn't a fighter, he was a peacemaker," said his wife, Amanda Caldwell. "Ever since I've known him, he wanted to be a chaplain."
Caldwell grew up in Arizona and studied sports management at Peru State College in Peru, Neb. The 6-foot-4, 225-pounder was named Peru State's most inspirational player during the 1997-98 season.
Amanda Caldwell said her husband was a devout Christian who loved to make people feel at ease: "He was always trying to keep everyone's spirits up."
Besides his wife, he is survived by two children from his previous marriage: Donovan, 6, and Endira, 4. He also had a stepdaughter, Dallas, 9, from the previous marriage.
— Associated Press