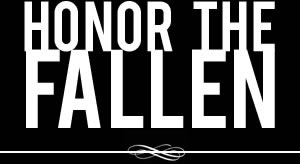 Honoring those who fought and died in Operation Enduring Freedom, Operation Iraqi Freedom and Operation New Dawn
Search Our Database
Army Spc. Nathaniel H. Johnson
Died January 8, 2004 Serving During Operation Iraqi Freedom
---
22, of Augusta, Ga.; assigned to Company D (Aviation), 82nd Support Battalion, 82nd Airborne Division based in Fort Bragg, N.C.; killed in action when his UH-60 Black Hawk helicopter crashed Jan. 8 near Fallujah, Iraq.
---
Bragg soldier killed in crash wasn't afraid of going to Iraq
Associated Press
A Fort Bragg soldier who died in a Black Hawk helicopter crash is being mourned by family as well as friends at a Georgia high school he visited before he was deployed to Iraq.
Felix Johnson said he last talked with his son, 22-year-old Army Spc. Nathaniel H. Johnson, when Johnson called him from a hospital in Baghdad, near where he was stationed with the 82nd Airborne Division.
"He was just an all-around good fellow," Felix Johnson said Friday, crying. "And I'm going to miss him a lot."
Johnson, a paratrooper from Augusta, Ga., was among the nine soldiers killed when their helicopter was shot down in Iraq, according to the military. The UH-60 Black Hawk was on a routine medical flight when it crashed.
"He was the best son anybody could have," Felix Johnson said.
Three soldiers on board the helicopter were members of Fort Bragg's 82nd Airborne Division. The other two killed were identified by the military as Chief Warrant Officer Aaron A. Weaver, 32, of Inverness, Fla., and Sgt. Jeffrey C. Walker, 33, of Havre de Grace, Md.
Iraqi witnesses had reported seeing a projectile strike the second of two medevac helicopters as they flew south of Fallujah, a major center of resistance to the U.S. occupation
Nate Johnson visited Augusta's Glenn Hills High School about seven months ago before he left for Iraq. Johnson graduated two years ago from Glenn Hills, where he played football and served as a member of the Naval Junior ROTC (the photo above shows Johnson in his JROTC uniform - Ed.).
Staff Sgt. Jay Jenkins, who is in charge of the school's ROTC program, said Johnson was a stellar academic performer, a key person on the ROTC drill team and a well-liked student.
"He was still very close to many people here, so this is devastating," Jenkins said. "It didn't matter what he was doing — Nate had a smile on his face."
Jenkins said students and teachers learned about Johnson's death on Friday in an announcement over the PA system.
During Johnson's last visit to the high school, he talked a little bit about going to Iraq, Jenkins said. "But he was one of those carefree individuals. I don't even think he thought about what he would be doing. He just wanted to serve his country," he said.
Felix Johnson said his son had no real feelings about going to war.
"He said he wasn't scared. And when he got there he said it wasn't that bad," he said.