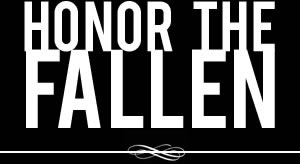 Honoring those who fought and died in Operation Enduring Freedom, Operation Iraqi Freedom and Operation New Dawn
Search Our Database
Army Spc. Nicholas C. Mason
Died December 21, 2004 Serving During Operation Iraqi Freedom
---
20, of King George, Va.; assigned to 276th Engineer Battalion, Virginia Army National Guard, West Point, Va.; killed Dec. 21 when his base dining facility was attacked in Mosul, Iraq.
---
Mourners gather to remember Va. Guardsman killed in Iraq
Associated Press
KING GEORGE, Va. — At least 1,000 mourners gathered Wednesday to hear Sgt. Nicholas Mason remembered as a soldier, firefighter and fun-loving young man who answered the call of duty to serve in Iraq.
"Nick chose to go to a place he didn't have to go, to do a job he didn't have to do for people who didn't know him," the Rev. Richard Finck told the crowd that packed King George High School for the memorial service.
Overflow crowds jammed into the school's cafeteria and gymnasium to pay tribute to Mason, a 20-year-old King George native who died Dec. 21 in an apparent suicide bombing near Mosul.
"I stand here with a heavy heart," said Vic Mason, Nick's father and the county's Circuit Court clerk. "I can't thank all of you enough for all of the support you have provided. There's not enough words to thank you."
Finck, pastor of Grace Lutheran Church in Chester, baptized Mason 19 years ago at Peace Lutheran Church in King George.
Mason, a 2002 graduate of King George High School, signed up for the military in 2001 while he was still in school. He attended National Guard training once a month while completing his freshman year at Virginia Tech, and planned to resume his studies after returning from Iraq in February or March.
Mason was one of two members of the Virginia Guard's 229th Engineer Battalion killed in the Dec. 21 attack. They had deployed to Iraq last December with the 276th Engineer Battalion, based in Richmond.
Maj. Gen. Claude Williams, the Virginia Guard's adjutant general, knelt between Mason's flag-draped coffin and his family, and presented a Bronze Star, Purple Heart, Good Conduct Medal and the Virginia Legion of Merit.
Fellow firefighters also honored Mason, a member of the King George Volunteer Fire Department. They stood and saluted as his father received his helmet. A series of symbolic rings tolled on a silver fireman's bell, signifying Mason's death and that his job was complete.