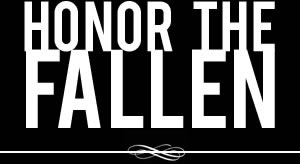 Honoring those who fought and died in Operation Enduring Freedom, Operation Iraqi Freedom and Operation New Dawn
Search Our Database
Army Spc. Orenthial J. Smith
Died June 22, 2003 Serving During Operation Iraqi Freedom
---
21, of Allendale, S.C.; assigned to Company A, 123rd Main Support Battalion, Dexheim, Germany; killed by enemy fire on June 22, in Baghdad, Iraq. Smith was in a convoy that was ambushed.
---
Orenthial J. Smith joined the high school football team his senior year, as a wide receiver and kicker. He didn't play every game, but that was OK, his former coach said, he was happy just being part of the team.
"He liked the camaraderie and the relationships he built with the guys he played with," said Carlos Cave, football coach at Allendale-Fairfax High School in South Carolina. "He tried extra hard. He always did whatever that was asked of him."
Smith joined the military right out of high school, and was stationed in Germany. His mother, Iratean, said her son had hoped to make the military his career. But still, she said, he had reservations about the war. "He loved the Army, but he didn't like the war," she said.
— Associated Press