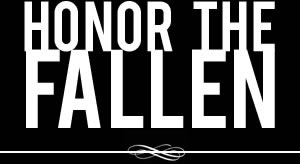 Honoring those who fought and died in Operation Enduring Freedom, Operation Iraqi Freedom and Operation New Dawn
Search Our Database
Army Spc. Patrick R. McCaffrey Sr.
Died June 22, 2004 Serving During Operation Iraqi Freedom
---
34, of Tracy, Calif.; assigned to the 579th Engineer Battalion, Army National Guard, Petaluma, Calif.; killed June 22 when enemy forces ambushed his ground patrol in Balad, Iraq.
---
California National Guard soldier killed in Iraq
Associated Press
TRACY, Calif. — Patrick McCaffrey joined the National Guard in the days after the Sept. 11, 2001, terrorist attacks because, family members said, he wanted to make a difference.
But McCaffrey had become disillusioned with his mission before his death Tuesday in an ambush in Iraq.
McCaffrey and fellow Guard member 2nd Lt. Andre Tyson were killed near the city of Balad, located 85 miles north of Baghdad, according to a California National Guard news release Wednesday.
Both were in Alpha Company, 579th Engineer Battalion, based in Petaluma.
McCaffrey, a 34-year-old Army specialist from Tracy, was a manager with a collision repair company in the Silicon Valley when he enlisted in the National Guard.
McCaffrey's family said he was training Iraqis to become military police before he died.
"I'm really proud of him," his wife, Silvia McCaffrey, told the Tracy Press. "He was a hero to me, and I guess all my family."
But his mother, Nadia McCaffrey, said he had lost faith in the U.S. mission after arriving in Iraq this spring.
"He was overwhelmed by the hatred there for Americans and Europeans," she told the Los Angeles Times. "He was so ashamed by the prisoner abuse scandal. He even sent me an e-mail to tell me that not all the soldiers were like that. He said we had no business in Iraq and should not be there. Even so, he wanted to be a good soldier."
McCaffrey was born in Santa Clara. He was married and had a son in Silicon Valley before moving away with his second wife about four years ago. His first son, Patrick Jr., lives with his mother.
McCaffrey also is survived by his father, Bob.
---
Family, friends honor Calif. soldier killed in Iraq
TRACY, Calif. — Hundreds of people turned out Thursday for the funeral of Sgt. Patrick McCaffrey, who died last week in Iraq.
"He was a soldier, a good one and a brave one, one who gave his life for the values that made this country great," said Maj. Gen. Thomas Eres of the California National Guard. "And he did it as a volunteer."
McCaffrey, 34, was remembered for his bravery, loyalty and commitment.
"He had the highest degree of professionalism and integrity, especially for someone who hadn't been in the service that long," said Sgt. Michael Sundita, who served with McCaffrey.
McCaffrey joined the military the day after the Sept. 11, 2001, terrorist attacks. He was awarded a Bronze Star in recognition of exemplary service, and a Purple Heart. The state also recognized his service with a California Memorial Medal, a flag that had flown in the state Capitol, and a California National Guard promotion order signed by Gov. Arnold Schwarzenegger.
McCaffrey was an only child born in Stanford and raised in Sunnyvale by parents Robert McCaffrey and Nadia McCaffrey. He was married and had a son in Silicon Valley before moving to Tracy with his second wife, Silvia, about four years ago. He has two children, including one, Patrick Jr., who lives with his first wife.
"I'm really proud about what he has done," Patrick Jr. said, according to the Tracy Press.
McCaffrey was killed June 22, along with 1st Lt. Andre Tyson, when the two were ambushed by insurgents near Balad, Iraq. Both were members of the 579th Engineer Battalion.
"The best thing about my son was his affinity to draw people together and make friends," Bob McCaffrey said. "He was a great man."
Nadia McCaffrey plans to start a group of mothers and families who are against the war, which she hopes will have a national following. She allowed the media to cover the arrival of her son's body at Sacramento International Airport earlier this week. Pentagon policy prohibits the flag-draped coffins of service members from being photographed as they return from Iraq and Afghanistan.
She shied away from any controversy Thursday.
"We are here today to honor our son's memory," she said in a news conference after the funeral.
— Associated Press