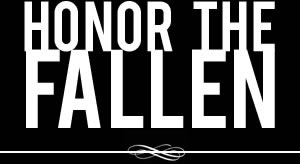 Honoring those who fought and died in Operation Enduring Freedom, Operation Iraqi Freedom and Operation New Dawn
Search Our Database
Army Spc. Robert J. Cook
Died January 29, 2004 Serving During Operation Enduring Freedom
---
24, of Sun Prairie Wis.; assigned to 2nd Battalion, 87th Infantry Regiment, 10th Mountain Division, Fort Drum, N.Y.; killed when a weapons cache exploded on Jan. 29, 2004, in Afghanistan.

---
Capitol photos show personal side of fallen troops

Dean Mosiman / Wisconsin State Journal via AP

MADISON, Wis. — In this memorial, you can see the eyes, smiles and home lives of the Wisconsin soldiers killed in Iraq and Afghanistan.

There's Army Spc. Kevin Graham of Salem, killed in Afghanistan in 2009 at age 27, with his prized 1965 Pontiac LeMans; Army Spc. Robert Cook, killed in Afghanistan in 2004 at age 24, in his Sun Prairie football uniform; Army Pfc. Jacob Gassen of Beaver Dam, killed in Afghanistan in 2010 at age 21, with his family and his pet cat, Tigger, the last time he was home for Christmas.

"Christmas was a big deal to him," said his father, Greg, who remembers his son as a talented musician who sought to treat the war's wounded.

And there are 124 more. Soldiers when they were little. Soldiers playing the guitar. Soldiers goofing around. Soldiers holding a lunker fish.

Called Remembering our Fallen, the memorial is a touring photo display of portraits coupled with personal photographs honoring those who died from wounds suffered in a war zone since September 2001.

The exhibit opened with a reading of the names of those killed, music, prayer and memory at the State Capitol Rotunda on July 8.

It will be at the Capitol through the week and is expected to travel to other hometowns and communities in the state.

"These are not only names on a wall, these are the faces of our fallen," said Vietnam War veteran Joe Campbell, who presided over the exhibit's opening program.

The photo exhibit was created by Patriotic Productions of Omaha, Neb., and sponsored by private, nonprofit Bellevue University in Bellevue, Neb.

Dryhootch, an organization that supports veterans and their families with peer mentoring and coffeehouses in Madison, Milwaukee and other locations, put together Sunday's program.

Bill and Evonne Williams of Omaha created Patriotic Productions in 2010 to honor the U.S. military and those who have died.

The Williamses don't come from military families and aren't veterans, but they have four sons in the service, one who has served two tours in Iraq.

From May 2008 to April 2009, the couple organized the Heartland Honor Flights, which took 1,500 Nebraska World War II veterans to the World War II Memorial in Washington, D.C.

Then, with support of the Omaha World-Herald, they created a photo exhibit in November 2010 to honor 98 service members from Nebraska and western Iowa who had died in a war zone since Sept. 11, 2001.

The couple recognized the emotional impact of the first exhibit and decided to create similar exhibits in other states. The exhibits — now in Arizona, Colorado, Iowa, Kansas, Missouri, Nebraska, North Dakota, Oklahoma and Wisconsin — travel to various locations in those states.

"At lot of people say this is powerful because of the pictures," Bill Williams said. "It means a lot to the families. They are afraid their loved ones will be forgotten."