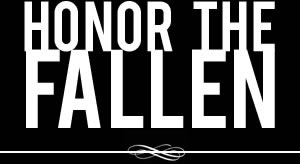 Honoring those who fought and died in Operation Enduring Freedom, Operation Iraqi Freedom and Operation New Dawn
Search Our Database
Army Spc. Robert J. Tauteris Jr.
Died January 6, 2012 Serving During Operation Enduring Freedom
---
44, of Hamlet, Ind.
;
assigned to 81st Troop Command, Indiana National Guard, Indianapolis

, Ind.
; died Jan. 6 in Nilay, Kandahar province, Afghanistan, when his vehicle struck an improvised explosive device.
Also killed were Staff Sgt. Jonathan M. Metzger, Spc. Christopher A. Patterson and Sgt. Brian J. Leonhardt.
---
IED blast sends ripples through close community
By Michelle Tan
Staff writer
Spc. Robert J. Tauteris Jr. re-enlisted last summer so he could deploy to Afghanistan with his son.
On Jan. 8, the younger Tauteris, also named Robert, performed the most solemn duty asked of a son. He escorted his father's remains home from Afghanistan.
Robert Tauteris Jr., 44, of Hamlet, Ind., and three other soldiers were killed Jan. 6 when their vehicle struck a roadside bomb. The soldiers belonged to the Indiana National Guard's 713th Engineer Company, which has its headquarters in Valparaiso.
The incident highlights the bonds that are woven through National Guard units like the 713th, where soldiers and their families live, work and serve together in communities across the country.
"In the Guard, it's everywhere," said an obviously distraught Maj. Gen. Martin Umbarger, adjutant general of the Indiana Guard. "We are community-based. We don't live on forts. We live in communities. Almost every time we send our units out, it's almost the exception when someone's not [in the same unit with] a brother or father or son.
"That's just part of our culture. It is family."
The younger Tauteris belongs to the same company as his father, but the men were assigned to different platoons. The other three soldiers killed were:
* Staff Sgt. Jonathan M. Metzger, 32, of Indianapolis.
* Spc. Brian J. Leonhardt, 21, of Merrillville, Ind. Leonhardt was posthumously promoted to sergeant.
* Spc. Christopher A. Patterson, 20, of Aurora, Ill.
A fifth soldier, Pfc. Douglas Rachowicz, of Hammond, Ind., survived the blast but suffered multiple injuries and as of Jan. 11 was in a medically induced coma at Walter Reed National Military Medical Center Bethesda, Md.
According to media reports, Rachowicz's future brother-in-law was in the vehicle behind his and was one of the first soldiers to reach the destroyed vehicle.
The deaths of the four soldiers is the biggest single loss for the Indiana Guard since March 2005, when four soldiers from the state's 76th Brigade Combat Team were killed by a land mine in Afghanistan.
'
Since Sept. 11, 2001, 23 Indiana Guard soldiers have been killed in combat.
The 713th Engineer Company, led by Capt. Cecil Pendleton, mobilized for training in October and deployed to Afghanistan in mid-November, said Lt. Col. Steve Hines, commander of the 113th Engineer Battalion.
The 113th is the parent unit of the 713th but is not currently deployed.
On Jan. 6, soldiers from 2nd Platoon, 713th Engineer Company, moved out from Forward Operating Base Frontenac in Kandahar province to clear a route they regularly had to sweep for improvised explosive devices, Hines said.
The eight-vehicle convoy was about 20 minutes away from the FOB when the third vehicle, an RG 31 mine-resistant, ambush-protected vehicle equipped with mine rollers in the front, hit an IED buried in the unpaved road, Hines said.
The four soldiers killed that day were the first casualties suffered by the company during this deployment, said Staff Sgt. Les Newport, a spokesman for the Indiana Guard.
"Each time I talk to [Pendleton], they're getting better and better and stronger," he said. "They're noticeably and understandably shaken. At times, they're fine. Then an individual might see something that reminds them of their loss."
The soldiers are conducting missions again, he said.
"They're back in the saddle, I guess you'd put it," Hines said. "They're taking it slow and regaining confidence in themselves and their equipment."
The soldiers' route-clearance mission is critical, Umbarger said.
"They're trying to get back out there," he said. "The grief will always be there, but the job goes on."
Rachowicz, 29, is expected to survive, but he is still in a lot of pain, Hines said.
"He's just in so much pain they can't take him out of the coma," he said, adding that Rachowicz faces a long, difficult recovery.
As for the younger Tauteris, he will be allowed to decide if he wants to stay in the U.S. or return to Afghanistan, Hines said.
"He will be allowed to decide what's best for him and his family," Hines said. "Not only was he the son of one of our fallen and deployed with him, but he was also the primary next of kin."
The 713th Engineer Company is expected to return home this summer.
The Indiana Guard has received overwhelming support since news of the soldiers' deaths reached home, Umbarger said.
"It sucks the air out of you," he said. "It's a phone call you hope you never get. It makes it doubly, quadruply tough, but as always, we have to start thinking about making certain we do the proper notifications for the families, and we wanted to take that on ourselves. This is our family."
The state Guard dispatched "numerous" casualty notification and assistance officers to work with the families of the fallen, he said.
The response from the Army and its senior leaders has been tremendous, Umbarger said.
Army Gen. Martin Dempsey, chairman of the Joint Chiefs of Staff; Gen. Pete Chiarelli, the Army vice chief of staff; and Lt. Gen. William Ingram, director of the Army National Guard, attended the dignified transfer ceremony for the soldiers at Dover Air Force Base, Del.
"That was special, and I thank them for making that trip," Umbarger said.
Hines agreed.
"Just the outpouring of support from within the military, all the way back home, it's been amazing to watch all that happen," he said. "It speaks volumes about how we take care of our fallen heroes and warriors."