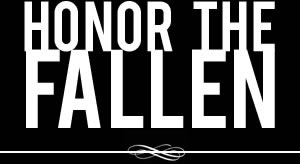 Honoring those who fought and died in Operation Enduring Freedom, Operation Iraqi Freedom and Operation New Dawn
Search Our Database
Army Spc. Robert L. DuSang
Died June 30, 2004 Serving During Operation Iraqi Freedom
---
24, of Mandeville, La.; assigned to 1st Squadron, 2nd Armored Cavalry Regiment, Fort Polk, La.; killed June 30 when a tire blew out on the 5-ton vehicle in which he was riding and the vehicle overturned.
---
Soldier dies in Iraq vehicle crash
Associated Press
MANDEVILLE, La. — A soldier returning home to Mandeville from Iraq was killed when the truck he was traveling in crashed north of the Iraq-Kuwait border, relatives said.
Robert duSang, 24, who died Wednesday night, was expected home before his birthday on July 22, relatives said.
"He was so excited. He couldn't wait to see his baby girl and hold his wife again," said duSang's sister, Jessie Lager, of Mandeville. "He didn't make it home, but I know he's at peace."
DuSang was a specialist in the 2nd Armored Cavalry Regiment, stationed at Fort Polk, La. He was in a convoy on his way home when the right front tire blew out and caused the 5-ton truck to flip over, family members said they were told.
He died at the scene. The accident injured four other soldiers, one critically, according to a news release from U.S. Central Command.
Relatives said duSang became interested in the military while an ROTC member at Mandeville High School. He enlisted in the Army shortly after he graduated.
"When he enlisted, before he signed the papers, he said, 'I want to shoot big guns and blow things up,"' said John Waters, a cousin. "So they gave him a Howitzer and he liked it so much that he passed up promotions so he could keep shooting it."
Family members said he was deployed to Iraq in May 2003, but never said much about his duties. He had planned to re-enlist this year.