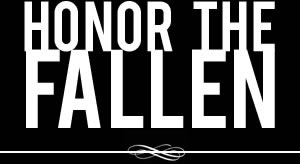 Honoring those who fought and died in Operation Enduring Freedom, Operation Iraqi Freedom and Operation New Dawn
Search Our Database
Army Spc. Robert S. Pugh
Died March 2, 2005 Serving During Operation Iraqi Freedom
---
25, of Meridian, Miss.; assigned to the 1st Battalion, 155th Infantry, Mississippi Army National Guard, McComb, Miss.; killed March 2 when an improvised explosive device detonated near his military vehicle in Iskandariyah, Iraq.
* * * * *
Family, friends honor fallen Meridian soldier
Associated Press
MERIDIAN, Miss. — A National Guard soldier who died of his injuries after helping a wounded comrade was buried here Thursday.
Sgt. Robert Shane Pugh, 25, died March 2 after an improvised explosive device detonated near his vehicle. He was a combat medic with the Army National Guard's 155th Brigade Combat Team.
"Shane was an expert in dealing with wounds that come when that happens," said Maj. Gen. Harold Cross, adjutant general for the Mississippi National Guard. "Though he was injured himself, another soldier lay wounded next to him. Shane directed a group of primarily engineers on what to do to stop that soldier's bleeding enough to where he could be stabilized."
Cross said the other soldier, Sgt. Ellis Martin, needed 52 units of blood while en route from Iraq to a hospital in Germany. Cross said Martin has undergone four surgeries at Walter Reed Army Medical Center in Washington, D.C., and is now in critical condition.
Pugh didn't survive his injuries.
"Shane was a beloved son, a devoted husband, a friend of his community and a citizen soldier," said Brig. Gen. Ben Gaston, who spoke at Pugh's service.
Pugh was a phlebotomist for United Blood Services in Meridian. He and his wife, Amanda, would have celebrated their first anniversary March 25.
"I remember Shane as being one of the most spiritual kids in my church. He was an example to other youth," said the Rev. Calvin Farmer. "Shane Pugh did not die without purpose. Shane is a hero."
The 155th Combat Team consists of nearly 3,500 soldiers from Mississippi, Arkansas and Vermont. The soldiers trained at Camp Shelby near Hattiesburg and deployed in January.
Pugh is the fifth member of the unit to die in Iraq and the 25th soldier with Mississippi ties to die in the war.
* * * * *
Armories to be named for fallen Miss. Guard soldiers
By Holbrook Mohr
The Associated Press
JACKSON, Miss. — One of the fallen Mississippi Army National Guard soldiers came from a family with a long legacy of military service. Another became the most highly decorated man in his brigade.
Spc. Robert Allen McNail and Sgt. Robert Shane Pugh both lost their lives in Iraq, and military leaders want to make sure their sacrifices are not forgotten. Officials planned ceremonies this weekend to rename armories in Quitman and Morton for the soldiers.
With the dedication of the facilities, 10 Guard buildings in Mississippi will have been named for soldiers who died in the line of duty in recent years. Most are named for soldiers killed in Iraq. One was named for Staff Sgt. Christopher L. Robinson, who died in March 2006 in Afghanistan, and officials plan to dedicate one for Sgt. Josh E. Russell, who died on storm duty during Hurricane Katrina.
Maj. Gen. Harold A. Cross, Mississippi's adjutant general, wants to dedicate military facilities throughout the state for Guard soldiers who "paid the ultimate sacrifice," said Tim Powell, a Guard spokesman.
The National Guard Readiness Center in Morton will be named for Pugh during a ceremony April 15. A similar ceremony was planned April 14 to rename the Readiness Center in Quitman for McNail.
Pugh, a 25-year-old medic from Meridian, was mortally wounded by a roadside bomb March 2, 2005. Despite serious injuries, he was able to instruct a group of primarily combat engineers to care for and stabilize a severely wounded comrade, Sgt. 1st Class Ellis Ray Martin.
Martin, who had a piece of shrapnel in his stomach, survived. Pugh died later that day. For his selfless actions, Pugh was posthumously awarded the Silver Star, the third-highest military honor, as well as the Bronze Star, Purple Heart and Mississippi Medal of Valor.
McNail, 31, of Meridian, followed a family tradition of service, with at least 16 relatives wearing a military uniform since World War II, his family says. He was one of the first in his military family to give his life when he died Feb. 11, 2005, in a Humvee accident near Iskandariyah, Iraq.
His mother, Linda McNail, said naming the facility for McNail will help his young son Edward "know how much his daddy meant to people."
"He left a son. He's 5 years old now. He looks just like his daddy. It's like we have a little piece of Robert," Linda McNail said. "Because they are doing this, his son will have something to know how well his daddy was thought of."
McNail joined the Guard after serving in the Army. He was awarded the Bronze Star and the Mississippi Medal of Valor. He was studying to be a nurse and worked in a civilian job at Naval Air Station Meridian before being deployed. He was engaged to be married and loved camping and fishing, his mother said.
Pugh was a licensed paramedic and worked as a phlebotomist for United Blood Services in Meridian. The soldier enjoyed playing his PlayStation and watching football, but his favorite things were NASCAR and wrestling, his family says. Friends say he could always make them laugh.
Pugh transferred to the 1st Battalion of the 155th Infantry before deploying. He had served in the 204th Air Defense Artillery unit that has a battery in Morton. McNail was a member of the Detachment 1, Company B, 150th Combat Engineer Battalion, out of Quitman.
Both men deployed to Iraq with the 155th Brigade Combat Team, made up of nearly 3,500 Mississippi soldiers. The brigade spent most of 2005 in Iraq.
The 155th was credited with capturing 1,500 suspected insurgents, uncovering massive weapons caches and providing security during Iraq's first free elections. Fourteen of the men in the brigade lost their lives.
At least 53 soldiers and Marines from Mississippi or with strong ties to the state have died in the wars in Iraq and Afghanistan, according to an unofficial count by The Associated Press.
---
Special ceremony to honor soldier killed in Iraq

The Associated Press

HATTIESBURG, Miss. — Camp Shelby's annual Laying of the Wreaths Ceremony scheduled Thursday will include a special ceremony for the family of Sgt. Robert S. "Shane" Pugh, who was killed in Iraq in 2005.

Brig. Gen. Allen Brewer, the Mississippi National Guard's Director of Joint Staff, will present the Silver Star and Citation to Pugh's mother, Wilma Allen. Pugh was killed on March 2, 2005, while in Iraq serving with the 155th Brigade Combat Team.

During the ceremony, a wreath is placed at each of 13 monuments at the Armed Forces Museum by a team comprised of an enlisted soldier, an officer and a veteran.

Local members of the Veterans of Foreign Wars, American Legion, The Marine Corps League and Military Order of the Purple Heart will participate.