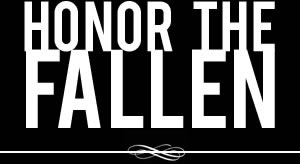 Honoring those who fought and died in Operation Enduring Freedom, Operation Iraqi Freedom and Operation New Dawn
Search Our Database
Army Spc. Robert W. Hoyt
Died December 11, 2004 Serving During Operation Iraqi Freedom
---
21, of Ashford, Conn.; assigned to the 1st Battalion, 102nd Infantry Regiment, Connecticut Army National Guard, Bristol, Conn.; killed Dec. 11 when an improvised explosive device detonated near his Humvee while he was conducting convoy operations in Baghdad.
---
Connecticut Guardsman killed in Iraq
Associated Press
HARTFORD, Conn. — A 21-year-old Connecticut Army National Guardsman from Ashford was killed Saturday while serving in Iraq, Maj. Gen. William A. Cugno announced Monday.
Spc. Robert Hoyt, a member of the Bristol-based C Company, 102nd Infantry Battalion, was killed when his armored vehicle struck a bomb in Baghdad. The Connecticut unit was mobilized last year to help fill the ranks of Arkansas's 39th Infantry Brigade.
Amy Schlesing, a reporter for the Arkansas Democrat-Gazette embedded with the 39th, reported that Hoyt was mortally injured when a truck rolled over him as he lay in the road after the Saturday blast.
The bomb, planted in the road south of Camp Taji, detonated beneath Hoyt's Humvee. The blast blew an armored door off and threw him to the road. Hoyt's platoon was escorting tractor-trailer trucks loaded with confiscated Iraqi ammunition from Camp Taji to another base for destruction.
The truck driver following Hoyt's Humvee was hit by shrapnel from the blast. In the post-explosion confusion, the truck rolled over Hoyt as he lay in the road.
"He was talking when we put him on the helicopter," said Capt. Derald Neugebauer, Hoyt's troop commander.
The second oldest of four children, Hoyt graduated from E.O Smith High School in Storrs and has family in the Ashford area. His younger sister attends E.O. Smith, school officials said.
"We don't believe it's really happened, but we know it's happened," his aunt, Terry Hoyt, told WTNH-TV. "The finality of it will be when he's put to rest."
Hoyt was not married and had no children, said Lt. Col. John Whitford, a spokesman for the Connecticut National Guard.
Sgt. 1st Class Brian O'Toole of Plymouth, the original platoon sergeant for the Connecticut group, called Hoyt a perfect soldier.
"If there is anything positive that comes out of Hoyt's death," he said, "it's that it brings the reality of Iraq home to Connecticut, reminding people of the sacrifice and reality of war. As for the guys, they're going to be all right," he said. "I think it'll hit harder when we get back to the States. It will hit us when we sit back and think, 'What the hell happened?' "
"Spc. Hoyt was a valiant soldier who fought to protect and defend every one of us," Gov. M. Jodi Rell said. "We are all indebted to him for his service."
Staff Sgt. Wallace Rand, of Torrington, was also injured from the explosion, but was treated and released back to the same unit, Cugno said.
"It is very difficult to lose another great solider who answered the call to duty. Our thoughts and prayers are with the Hoyt family and all our comrades still on duty in Iraq," said Cugno, commander of the Connecticut National Guard.
Sgt. Felix Del Greco, of Simsbury, belonged to the same unit and was killed in April during an ambush while on patrol in Baghdad. Three Guardsmen from Connecticut have been killed in Iraq — Hoyt, Del Greco and Staff Sgt. Henry E. Irizarry, of Waterbury.
"Any young life lost today has to be devastating, especially for his family, and our hearts go out to them," Ashford First Selectman Ralph Fletcher said. "It is just very difficult for anyone to deal with."
At least 22 people with Connecticut ties have died in Iraq and Afghanistan since 2002.
---
Mansfield native killed in Iraq remembered
Associated Press
STORRS, Conn. — Spc. Robert Hoyt of the Connecticut Army National Guard had escaped injury once before when his Humvee was hit by several rocket-propelled grenades in Iraq.
"We figured his time was up, but he had beat it," one of his best friends, Steve Pozzato, recalled Tuesday.
But Hoyt, 21, wasn't able to make it out of an attack near Baghdad on Saturday. A bomb planted in the road blew up under his armored Humvee, which ran over him after he was thrown from the vehicle, according to a news reporter at the scene.
"He died doing what was expected," said Pozzato, who last saw Hoyt at the end of the summer when he was on leave. "He died a soldier, and he was a damn good one."
Hoyt, a member of theBristol-based C Company, 102nd Infantry Battalion, was the third Connecticut Guardsman killed in Iraq and the 22nd person with ties to the state to die there.
Friends and teachers at E.O. Smith High School remembered Hoyt as a typical kid who liked sports and music. He graduated in 2001 from Smith, where he was on the football and track teams. He also was a drummer in a band with Pozzato.
"This is a tough thing for all of us," E.O. Smith Principal Louis F. DeLoreto said. "The good thing about this community is we're there for each other."
Hoyt was the son of Kathleen and Thomas Hoyt. He also leaves an older brother and two sisters. One sister is a junior at Smith and the other attends Mansfield Middle School.
The high school plans to work with the Hoyt family to determine how best to honor him.
Pozzato and the Hoyt brothers grew up together in Mansfield as neighbors and schoolmates. The three boys played with Legos, graduated to video games and as teens formed a rock band called Clarion.
Pozzato lined up framed photos of Hoyt on the kitchen counter in his Mansfield home, getting them ready for display at the funeral.
"I'm going to mourn him as my brother. I just haven't done the crying yet," he said.
Hoyt had most recently lived with his brother in Ashford.
Several teachers at E.O. Smith on Tuesday remembered Hoyt as an unassuming and sincere youth with a quiet intensity and a good sense of humor.
"He was as nice a kid as you would want to meet," art teacher Steve Marks-Hamilton said.
Teacher Jon Andersen said Hoyt was independent, a student who didn't say much, "but did a lot."
"It is a very sad situation. It's bringing it home," Andersen said. "I think his death is going to affect a lot of people."
English teacher Pat Baruzzi said Hoyt, while in her class his junior year, would write often about his family, especially his mother.
"He always had the desire to do the right thing," she said. "He was the strong, silent type."