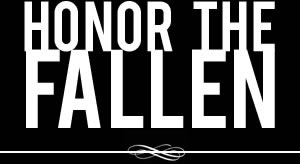 Honoring those who fought and died in Operation Enduring Freedom, Operation Iraqi Freedom and Operation New Dawn
Search Our Database
Army Spc. Rocky D. Payne
Died March 16, 2005 Serving During Operation Iraqi Freedom
---
26, of Howell, Utah; assigned to the 497th Transportation Company, 44th Corps Support Battalion, 1st Corps Support Command, Fort Lewis, Wash.; killed March 16 when an improvised explosive device detonated near his Humvee in Iraq.
---
Utah soldier killed in Iraq
By Leon D'Souza
Associated Press
SALT LAKE CITY — A Utah-based soldier assisting U.S. forces in protecting and delivering mail in Iraq was killed in Baghdad on Wednesday when his vehicle was hit by an explosive device, family members said.
They identified the soldier as Rocky Payne, 26, of Howell. Payne, a former Marine, was serving his second tour in Iraq, this time with the Army.
The family does not know the details of Payne's death, but said they expect to learn more when a military investigation into the incident is completed sometime next week.
"We only know what he was doing there based on his e-mails," said his brother, Randall Payne.
He described his younger brother as a dedicated man who loved heavy machinery, but had a delicate heart and often reached out to young children.
"He didn't have any of his own, but he was very gentle with them," Randall Payne said.
Residents of Tremonton are taking the death hard. Payne spent his childhood years there and attended Bear River High School. Before his death, his name was etched in a memorial erected for city residents serving in the military.
Payne's family has a long tradition of military service, and his father's name also appears on the memorial.
Randall Payne said he prayed for his brother's safe return but knew that anything could happen amid the volatility of the ongoing efforts in Iraq.
"We knew it was a possibility and so did he," he said.
Payne's parents, who live in Nevada during the winter, were expected to arrive back in Utah on Friday.
"After that, the Army will assign a crisis officer to the family and we expect to learn more," Randall Payne said.
---
Friends remember slain Utah soldier
SALT LAKE CITY — To the many who knew him, Sgt. Rocky Payne was a combat-tested soldier, hardened by the trials of battle and reconciled to the prospect of giving his life for what he deemed "a better cause."
Yet under that courageous facade, the 26-year-old Utah solider killed in Baghdad on March 16 when his Humvee was struck by a roadside bomb was a softhearted soul who often reached out to young children.
Mourners on opposite sides of the globe became acquainted with that delicate side of the slain solider at a memorial service held Monday at Camp Stryker, Iraq.
Transcripts of Monday's memorial were obtained by The Salt Lake Tribune. Payne, who had enlisted for a second tour of duty in Iraq, was honored for his desire to serve in the nation's military.
"Serving previously in the Marine Corps, Rocky walked some of the same ground we defend today," Army Capt. Benjamin Marx said of Payne, a Howell native who served as a gunner with the 497th Transportation Company and who was posthumously promoted to sergeant.
"He gave his life willingly in the defense of those who cannot defend themselves," Marx told a packed chapel.
Another comrade-in-arms described Payne as a man who was "at peace" with the possibility that he might die in Iraq.
"He saw the big picture, knew his place in the world," said 1st Lt. Cecilia Motschenbacher, who spoke at the Monday memorial.
Motschenbacher read from a letter left by Payne to be read in the event of his death. "If you are reading this," he began," it means I gave my life for a better cause."
— Associated Press