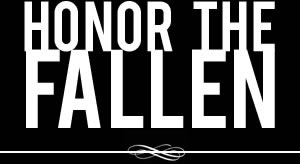 Honoring those who fought and died in Operation Enduring Freedom, Operation Iraqi Freedom and Operation New Dawn
Search Our Database
Army Spc. Ronald D. Allen Jr.
Died August 25, 2003 Serving During Operation Iraqi Freedom
---
22, of Mitchell, Ind.; assigned to the 502nd Personnel Service Battalion, 43rd Area Support Group, Fort Carson, Colo.; killed Aug. 25 in a vehicle accident while conducting convoy operations near Balad, Iraq.
* * * * *
Fort Carson soldier remembered as mischievous, loyal
COLORADO SPRINGS, Colo. — A standing-room-only crowd at Soldiers' Memorial Chapel remembered a Fort Carson soldier killed in Iraq as mischievous, loyal and as a "true American hero."
Spc. Ronald D. Allen Jr., 22, was killed Aug. 25 in a traffic accident in northern Iraq. The Indiana native was the first soldier from the 502nd Personal Service Battalion, 43rd Area Support Group and the 17th soldier from Fort Carson to die in Iraq.
"We are reminded that in war there are no guarantees of safety," his commander, Capt. Jessica Murnock, said Tuesday. She described Allen as "an outstanding soldier and a loving son."
Allen, of Mitchell, Ind., had jumped out of his Humvee to repair a flat tire. He was fatally injured when another vehicle spun out.
A solitary helmet and an empty pair of boots flanked Allen's photo at the head of the aisle during his memorial service. Allen's mother and stepfather traveled from Indiana to join about 700 other mourners.
Three of his fellow specialists paid tribute to Allen, described as a young man with exuberant tastes and deep friendships.
"He played his music too loud," said Spc. Travis Rollins, "(but) to us he was a friend. I don't trust many people, but I knew I could count on Allen."
"Whether it cost (him) financially or physically, he was always willing to help," said Spc. Stephen Bell.
The crowd watched silently as a large screen showed images of Allen's life, from a gap-toothed young boy to a soldier hugging his mother.
Allen enlisted in the Army in his junior year in high school. He received the Bronze Star and Meritorious Service Medal after his death.
Spc. Buck Simmons remembered taking Allen home to Leadville one Thanksgiving and introducing him to snowmobiling in Colorado.
"We were more than friends, we were family," Simmons said.
— Associated Press
* * * * *
Soldier from Indiana killed in Iraq
By Ben Kieckhefer
Associated Press
DENVER — A soldier from Indiana has died of injuries suffered in an auto accident in Iraq, the military said Aug. 26.
Spc. Ronald D. Allen Jr., 22, was serving with the 502nd Personnel Service Battalion, 43rd Area Support Group, supporting the 4th Infantry Division, the Pentagon said.
Allen was from Mitchell, Ind., about 30 miles south of Bloomington. He was based at Fort Carson, Colo.
Allen was riding in a convoy between Tikrit and a military base in Balad on Aug. 25 when a tire went flat on his vehicle. When he got out, he was struck by another vehicle that had spun after a nearby collision. Allen died that night.
It was another blow for Fort Carson, which lost two soldiers on Aug. 23.
Lt. Col. James Ellison, a chaplain at the post, said the deaths are prompting more families and soldiers to seek him out.
"We see them more serious about getting married. We see them more serious about their families and their future," Ellison said.
When soldiers die in war zones, the grief is strong no matter how they are killed, he said.
"There's still grieving," Ellison said. "They still look upon the soldier's death as a death in the line of duty."