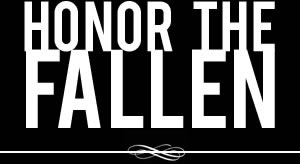 Honoring those who fought and died in Operation Enduring Freedom, Operation Iraqi Freedom and Operation New Dawn
Search Our Database
Army Spc. Ronald W. Baker
Died October 13, 2004 Serving During Operation Iraqi Freedom
---
34, of Cabot, Ark.; assigned to the 39th Support Battalion, Arkansas Army National Guard, Lonoke, Ark.; died Oct. 13th in Landstuhl, Germany, of injuries sustained Oct. 7th when a vehicle-borne improvised explosive device detonated near his patrol vehicle in Taji, Iraq.
---
Soldier dies after volunteering for supply mission
Associated Press
CABOT, Ark. — Sgt. Ronald Baker had volunteered as a gunner for a supply mission when he was wounded in a car bomb explosion in Iraq and died days later.
Baker became the 20th soldier in the Arkansas 39th Infantry Brigade to die in the war when he passed away in a hospital in Landstuhl, Germany, last Wednesday, days after the Oct. 7 explosion.
Soldiers in the brigade planned to hold a service for him Sunday at Camp Taji, their home in Iraq.
Baker, 34, of Cabot, was a specialist at the time of his death. He was promoted posthumously. He was a member of the Arkansas National Guard's 39th Support Battalion, based at Lonoke, and leaves behind his parents, his wife and their 7-year-old daughter.
Baker volunteered for the mission from Camp Taji north to Camp Anaconda, near Balad, and was in the gunner's turret of a Humvee when a roadside bomb concealed in a parked car exploded as the convoy passed an area about halfway to its destination.
The driver, Staff Sgt. John Albert Holmes of Alpha Company, Support Battalion, also was severely injured. A third soldier in the vehicle was not hurt.
Holmes was recovering at Walter Reed Medical Center in Washington, D.C., from a shrapnel wound that severed a main artery in his neck. The artery was replaced with one from his leg.
"There wasn't a whole lot they could do for Spc. Baker at that point," Lt. Col. Allen Hargis, commander of the Support Battalion, told the Arkansas Democrat-Gazette. "He wasn't bleeding, and he was breathing. But I'm convinced the medic saved Staff Sgt. Holmes life."
Baker suffered extensive head and upper chest wounds from the blast. Soldiers pulled the damaged Humvee onto a flatbed truck and rushed it to the Combat Support Hospital at Camp Anaconda with Baker still inside.
Hargis said Baker died a hero.
Baker had been on life support at Landstuhl Army Medical Center in Germany. His wife went to Germany and had to make the tough decision of what to do.
"This one is incredibly painful, even though we had time to be prepared for this loss," Hargis said.
Baker's death is the fifth for the battalion and the 20th for the brigade. Of the soldiers killed within the brigade, half were from Arkansas. The other 10 were National Guard soldiers attached to the brigade from other states.