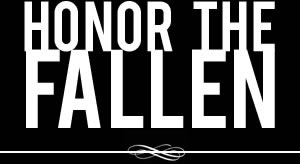 Honoring those who fought and died in Operation Enduring Freedom, Operation Iraqi Freedom and Operation New Dawn
Search Our Database
Army Spc. Ronnie D. Williams
Died July 17, 2005 Serving During Operation Iraqi Freedom
---
26, of Erlanger, Ky.; assigned to the 3rd Squadron, 3rd Armored Cavalry Regiment, Fort Carson, Colo.; died July 17 in Baghdad of injuries sustained the day before when his M1A2 Abrams tank left the road and entered a canal during patrol operations in Baghdad.
---
Ky. soldier killed in Iraq mourned by family, friends
Associated Press
WALTON, Ky. — Darlene Williams saw her husband Tuesday for the first time since he left for Iraq.
For Williams, 21, it was all she could do not to cry as she stood over the flag-draped casket of Spc. Ronnie "John Boy" Williams.
Across the room her father, Bill O'Banion, shook hands and gave thanks to those who had come to a memorial service Tuesday afternoon.
"We're doing the best we can," he said. "People have been so nice. We want to thank everyone that's been there for us."
Ronnie Williams, 26, died July 17 when his tank flipped over into a ravine, trapping him inside. Williams was scheduled to return home in five months.
A 1998 graduate of Simon Kenton High School in Independence, Williams joined the Army in 2002 and was in his second tour of duty in Iraq. He was stationed with the 3rd Armored Cavalry Regiment, K Troop, based at Fort Carson, Colo.
Williams received a burial with full military honors Wednesday morning at Independence Cemetery.
At the memorial service Tuesday at Walton Armory, Daniel Wells, an 18-year-old from Morning View recalled how Williams took him hunting for the first time in 2002.
"We were about to leave, and then we saw a deer," Wells said. "And I got one. We were supposed to go hunting again when he got back."
Williams was married seven months ago to Darlene Williams, his childhood sweetheart. He was also ready to adopt Darlene's 2-year-old son, Houston.
Darlene Williams' father, Bill O'Banion, told Wells he needed to teach Houston to hunt.
"You need to pass that on down to the boy, little Houston," O'Banion said. "He won't have someone to show him how to hunt."
Wells accepted the duty and praised Ronnie Williams.
"He was a great person," Wells said. "He was just great."