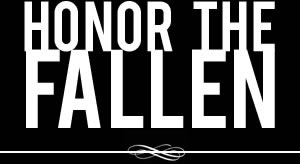 Honoring those who fought and died in Operation Enduring Freedom, Operation Iraqi Freedom and Operation New Dawn
Search Our Database
Army Spc. Roy Russell Buckley
Died April 22, 2003 Serving During Operation Iraqi Freedom
---
24, of Portage, Ind.; assigned to the 685th Transportation Company, based in Hobart, Ind.; killed when he fell from an M818 truck traveling in a convoy. The incident is under investigation.
---
After an officer complimented him on the shine on his boots, Spc. Roy Russell Buckley of Portage, Ind., turned it into a profit-making venture — polishing boots for half his company before inspection.
"He made a lot of money shining those boots," his mother, Janie Espinoza, told the Gary Post-Tribune.
Buckley, 24, an Army Reservist, died April 22 in a vehicle accident in Baghdad, the Pentagon said. He was traveling in a convoy and climbed out of the passenger compartment of a truck to get into the trailer and fell. After he did not return, he was discovered lying on the side of the road with serious injuries and was pronounced dead
"He was the life of the family," said Espinoza, an ordained minister. "I'm just going to have to have the Lord with me to help me through this."
Buckley last spoke to his mother on Easter, saying he hoped to be home in time for Mother's Day.
A graduate of Merrillville High School, Buckley joined the reserves three years ago, while also working at Midwest Steel. He had hoped to become a police officer.
He has a 6-year-old daughter who lives with her mother. "His main passion and love was his little girl. Any time 'Bucky' was feeling down, he thought about his little girl," said Charles Calvin, one of two older brothers. Buckley also had a younger sister.
— USA Today, Associated Press
---
Family, friends prepare for funeral of Indiana soldier
Associated Press
MERRILLVILLE, Ind.— Family and friends of a soldier killed in a truck accident in Iraq have been preparing to say their final goodbyes.
The funeral for Army Spc. Roy Buckley, 24, of Hobart was scheduled for Saturday.
Buckley was aboard a truck traveling in a convoy when he left the passenger compartment and climbed into the trailer. A preliminary report showed Buckley was tossing food to Iraq children from the back of the truck, said Maj. Willie Harris, an Army spokesman.
"Roy was doing the work of God. He made it into heaven doing what Jesus did, feeding the multitudes," said Charles Calvin, Buckley's brother.
Army officials presented the Bronze Star to Buckley's family on Thursday in recognition of his service in Iraq.
Buckley was a specialist with the 685th Transportation Co. reserve unit, based in Hobart, and drove fuel trucks for the unit. He joined the Army Reserves three years ago.
Joe Richard, an uncle, said his nephew joined the military to help people and died completing that goal.
"That personifies his personality, thinking of others before himself," Richard said. "It's pretty rare these days to find a young man with that heart. I look up to him today."
The funeral is scheduled for noon Saturday at Pruzen Brothers Funeral Services in Merrillville. Buckley will be buried at Evergreen Memorial Park in Hobart.