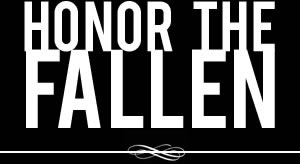 Honoring those who fought and died in Operation Enduring Freedom, Operation Iraqi Freedom and Operation New Dawn
Search Our Database
Army Spc. Ryan D. Walker
Died January 5, 2006 Serving During Operation Iraqi Freedom
---
25, of Stayton, Ore.; assigned to the 1st Battalion, 76th Field Artillery Regiment, 4th Brigade Combat Team, 3rd Infantry Division, Fort Stewart, Ga.; killed Jan. 5 when an improvised explosive device detonated near his Humvee during convoy operations in Baghdad. Also killed was Sgt. Jason Lopez-Reyes.
---
Bomb kills Army medic in Iraq
Associated Press
PENDLETON, Ore. — An Army medic from Pendleton was killed in Iraq this week, one of five soldiers who died in a roadside bombing.
Pfc. Ryan Walker, who turned 25 on Dec. 30, had been in Iraq for a year and was due to come home this year. On Thursday, he was one of five soldiers killed in an attack on their Humvee south of the Iraqi city Karbala.
Walker was the son of Randy Walker of Pendleton and Louise Walker of Hermiston. Walker's father described the Pendleton High School graduate as a "friendly kid who didn't have an enemy in the world."
The medic earned a Purple Heart in April after being shot in the leg. The East Oregonian said he'd been grazed by a bullet while rushing to help soldiers hit by a car bomb in Baghdad.
A wave of post election violence in Iraq has added to military and civilian casualties. On Thursday, 11 U.S. military members died, the most in a single day since 11 Americans were killed on Dec. 1.
At least 2,194 members of the U.S. military have died since the war began, according to an Associated Press count.
According to a listing on Gov. Ted Kulongoski's Web site, 58 members of the military from Oregon or with strong Oregon ties had died in Iraq and Afghanistan before Walker's death. The East Oregonian reported that Walker is the fifth member of the military from Umatilla County to die in Iraq and Afghanistan.
Walker's father served in Vietnam, and his grandfather fought in World War II.