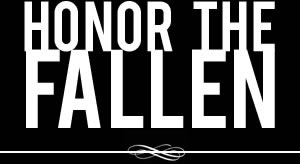 Honoring those who fought and died in Operation Enduring Freedom, Operation Iraqi Freedom and Operation New Dawn
Search Our Database
Army Spc. Ryan G. Carlock
Died September 9, 2003 Serving During Operation Iraqi Freedom
---
25, of Macomb, Ill.; assigned to the 416th Transportation Company, 260th Quartermaster Battalion (Petroleum Support), Hunter Army Airfield, Ga.; killed Sept. 9 northwest of Baghdad when his fuel truck was attacked by the enemy.
---
Illinois soldier killed in Iraq
Associated Press
MACOMB, Ill. — A soldier from the Macomb, Ill., area died of injuries sustained when his fuel truck was attacked in Iraq, the Department of Defense has announced.
Army Spc. Ryan G. Carlock, 25, died in combat north of Baghdad on Tuesday. The department listed him as a resident of Macomb. A family friend said Carlock lived in rural Colchester, about seven miles west of Macomb.
Family members said they weren't given a lot of details about the attack.
"He was shot when his convoy was ambushed and he died en route to the hospital," said Carlock's stepfather, Terry Evans, of Evansville, Ind.
Carlock's death came just days after he spoke to family members, who were expecting him to return to the United States in a couple of months.
"We just talked to him Sunday about stuff he needed to take care of at home, like his bank account," said Evans.
His wife, Heather Carlock, moved in with her parents in Pennsylvania after her husband was sent to the Middle East earlier this year.
In those months, she said, she and her husband were in regular contact.
But his words were usually about their 10-month-old daughter, Sierra. He did not talk much about his surroundings because he did not want her to worry any more than she already was.
"He just wanted to do his duty, then come home," she said.
Heather Carlock said her husband was devoted to her daughter and a 7-year-old daughter from a previous marriage.
"He loved his children," she said. "He was a loving husband. I've never seen a mean streak in him."
Carlock joined the service about three years ago to earn a living and get job training, said family friend Don Hocker.
Carlock was assigned to the 416th Transportation Company, 260th Quartermaster Battalion, based at Hunter Army Airfield in Georgia.