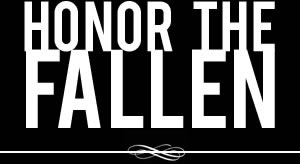 Honoring those who fought and died in Operation Enduring Freedom, Operation Iraqi Freedom and Operation New Dawn
Search Our Database
Army Spc. Ryan J. Montgomery
Died July 3, 2005 Serving During Operation Iraqi Freedom
---
22, of Greensburg, Ky.; assigned to the 1st Battalion, 623rd Field Artillery Regiment, Kentucky Army National Guard, Campbellsville, Ky.; killed July 3 when an improvised explosive device detonated near his Humvee while his unit was conducting convoy operations in Baghdad.
---
Kentucky National Guardsman killed in Iraq
By Bruce Schreiner
Associated Press
FRANKFORT, Ky. — For the second time in recent weeks, a Kentucky National Guard soldier is coming home from war to bury a brother killed in Iraq.
Spc. Ryan J. Montgomery was killed Sunday when his armored Humvee struck a roadside bomb near Baghdad, the Kentucky National Guard said. Two other Guardsmen in the same vehicle were wounded while returning from a convoy escort mission.
Montgomery, 22, of Greensburg and his twin brother, Bryan, were assigned to the same unit — Bravo Battery, 1st Battalion 623rd Field Artillery, based in Campbellsville. The unit, suffering its second combat death in Iraq, mobilized in November and deployed in January.
"Ryan Montgomery was killed in Iraq serving the country he loved," his family said in a statement read Tuesday by Maj. Gen. Donald Storm, Kentucky's adjutant general.
"Ryan was proud of his unit and believed in what he was doing. He was loved by all who knew him. He will be greatly missed but never forgotten."
Ryan Montgomery took part in about 130 missions while in Iraq, according to the Guard. One of his unit's primary missions is providing security for convoys.
Storm said Montgomery's brother did not witness the fatal blast.
Montgomery was the seventh Kentucky Guard soldier killed in Iraq.
He was the second Kentucky Guardsman to die recently in Iraq while serving with siblings. Spc. Michael Ray Hayes, 29, of Morgantown, who died last month in a rocket-propelled grenade attack, served with his brother and sister in the 617th Military Police Company.
Like Hayes' siblings, Montgomery's brother will be asked whether he wants to return to Iraq, Storm said. "We'll do everything we can to adhere to his wishes," Storm told reporters.
Hayes' sister, Spc. Melissa Stewart, indicated she wants to go back to Iraq, Guard officials said. Hayes' brother, Spc. James Hayes, hasn't made his wishes known, they said.
Montgomery's unit was the first in the Kentucky Guard to suffer a second death in the Iraq war, said Capt. David Page, a Guard spokesman. Another of Montgomery's comrades, Spc. Jonathan Hughes, 21, of Lebanon, was killed in March when his vehicle struck a roadside bomb while he accompanied a U.S. convoy headed to Baghdad International Airport.
Storm said the deaths show that Kentucky Guard soldiers are "in the middle of this fight."
The Kentucky Guard now has 1,380 soldiers in Iraq — its largest combat contingent since the war began — and that number will likely increase by another 200 to 300, Storm said.
"Our risk is greater now than at any previous time," he said.
Storm said the Guardsmen are confronted by an "evil enemy" trying to break the resolve of the American public. He said Kentucky soldiers are determined to finish their mission.
"They really believe in what they're doing, and they know they're making a difference," Storm said.
Storm said Montgomery and the wounded soldiers were wearing body armor and protective gear when the explosion occurred.
Gov. Ernie Fletcher on Tuesday directed that flags at state office buildings be lowered to half-staff in honor of Montgomery.