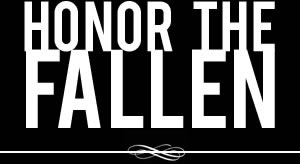 Honoring those who fought and died in Operation Enduring Freedom, Operation Iraqi Freedom and Operation New Dawn
Search Our Database
Army Spc. Ryan P. Long
Died April 3, 2003 Serving During Operation Iraqi Freedom
---
21, of Seaford, Del.; assigned to A Company, 3rd Battalion, 75th Ranger Regiment, Fort Benning, Ga.; died from severe injuries sustained in car-bomb suicide attack in Iraq.
---
Ryan Long, 21, loved being in the Army, but he also was a competitive soccer player with a passion for snowboarding, music, motorcycles and water sports.
"The most remarkable thing about Ryan was that he lived life to the fullest," his mother, Donna Long, said. "Everything that he did, he gave 110 percent. He was very good, very generous, very kind. We were proud of him."
Joining the military was a foregone conclusion for Long, a fourth-generation soldier from Seaford, Del., who had looked forward to serving since he was child. He was killed in a suicide car-bomb attack April 3 while coming to the aid of a pregnant woman standing next to the car. The woman, who had been a passenger in the car, also was killed.
Long was active in Junior ROTC during high school and joined the Army after his 1999 graduation.
"He didn't feel that he was ready for college, and he was tired of hitting the books," Donna Long told The News Journal in Wilmington. "He wanted to try his wings."
She said Ryan had intended to use the GI Bill to attend college in the fall. After two deployments to Afghanistan, he was sent to Iraq.
She never told her son, but Donna Long was worried about his latest assignment." A mother's intuition; I don't know," she said.
She last heard from Ryan on March 9 in a telephone message he left while preparing to ship out..
"He just left a message on the answering machine that he wouldn't be able to get in touch with us for a while and that he loves us," she said.
— USA Today