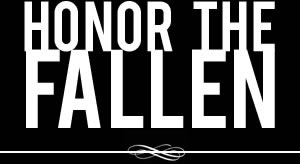 Honoring those who fought and died in Operation Enduring Freedom, Operation Iraqi Freedom and Operation New Dawn
Search Our Database
Army Spc. Ryan T. Baker
Died November 15, 2003 Serving During Operation Iraqi Freedom
---
24, of Brown Mills, N.J.; assigned to the 4th Battalion, 101st Aviation Regiment, 101st Airborne Division (Air Assault), Fort Campbell, Ky.; killed Nov. 15 when two UH-60 Black Hawk helicopters crashed in Mosul, Iraq.
---
Soldier killed in Iraq buried near veteran father
Associated Press
NORTH HANOVER, N.J. — A soldier who returned to Iraq four weeks ago after a bereavement leave to mourn the death of his father was buried Dec. 2 in Burlington County.
Spc. Ryan Travis Baker was buried at Brig. General William C. Doyle Veterans Memorial Cemetery in Arneytown, the same cemetery where his father, a Navy veteran, was buried in October.
Baker was one of 17 soldiers killed in Mosul, Iraq, on Nov. 15 when two Black Hawk helicopters collided. A rocket-propelled grenade fired from the ground is believed to have caused the crash, Army officials said.
Baker, 24, was in New Jersey less than two weeks before his death for his father Dane's funeral. While in Burlington County, he was eager to get back to his helicopter crew in Iraq — they were his closest friends, his family told the Courier Post of Cherry Hill.
During the service, six pallbearers from the Army folded an American flag over a gray coffin. A distant bell tolled the noon hour. Baker's mother, Victoria, cried as soldiers handed her the folded flag.
Behind the coffin, a bagpipe corps played "Amazing Grace." Soldiers from Baker's base, Fort Campbell, Ky., attended the funeral, as did Sgt. Robert Williams, the Junior Reserve Officer Training Corps officer for Pemberton High School.
Williams said Baker, a Pemberton Township native, seemed destined for a successful military career.
"I don't want to show in front of the other kids how it affects me," Williams said of Baker's death, the first of his students to be killed in action.