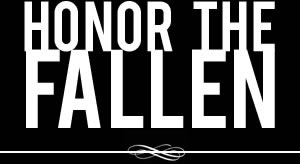 Honoring those who fought and died in Operation Enduring Freedom, Operation Iraqi Freedom and Operation New Dawn
Search Our Database
Army Spc. Simeon Hunte
Died October 1, 2003 Serving During Operation Iraqi Freedom
---
23, of Newark, N.J.; assigned to 1st Battalion, 13th Armored Regiment, 3rd Brigade Combat Team, 1st Armored Division, Fort Riley, Kan.; killed while on patrol Oct. 1 when an Iraqi citizen approached and shot him in Khadra, Iraq.
---
Fort Riley soldier from New Jersey killed in Iraq
Associated Press
NEWARK, N.J. — A soldier from New Jersey serving in Iraq with a unit from Fort Riley, Kan., was shot and killed last week, the Defense Department reported.
Spc. Simeon Hunte, 23, of Essex County, N.J., was on patrol in Khadra last Wednesday when an Iraqi approached and shot him, the military said. The shooting is under investigation.
Hunte was assigned to the 1st Battalion, 13th Armored Regiment, 3rd Brigade Combat Team of the 1st Armored Division. He was the eighth Fort Riley soldier killed in the war, and a memorial service for him is scheduled for 11 a.m. Thursday at the Morris Hill Chapel on the post.
Hunte's family moved to Orange, N.J., from Newark in 2001, shortly before he joined the Army. He is survived by his wife, Tara; a 1"-year-old daughter, Anaya; and a newborn son, Simeon Jr., whom he had never held.
"He couldn't wait to get home to that boy," Hunte's grandmother, Shirley Vigilance, told The Star-Ledger of Newark.
Hunte attended Montclair State University but did not graduate. He joined the Army to get the financial assistance to reach his goal.
"Since he was this high," Vigilance said, holding her hand at her waist, "he always wanted to be a doctor. He said it didn't matter how many years it took him."
The soldier's brother, Danny Bell, 11, described him as brave.
"Just joining the Army was courageous," Bell told the Bergen County Record. "He is in a better place now."
Bell said that the last time they talked, about a month ago, Hunte told him he was "playing police" in Baghdad.
"He said he was telling people in Iraq where to go and where things were," Bell said. "He sounded happy."
The Pentagon said an Iraqi citizen approached Hunte and shot him. A spokesman for Central Command in Baghdad said the killing occurred in a poor, densely populated neighborhood of the Iraqi capital.
Neighborhood patrols are usually composed of eight to 12 soldiers, according to Sgt. Danny Martin, a spokesman for Central Command in Baghdad.