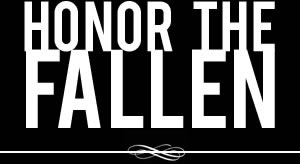 Honoring those who fought and died in Operation Enduring Freedom, Operation Iraqi Freedom and Operation New Dawn
Search Our Database
Army Spc. Solomon C. Bangayan
Died January 2, 2004 Serving During Operation Iraqi Freedom
---
24, of Jay, Vt.; assigned to 2nd Battalion, 325th Airborne Infantry Regiment, 82nd Airborne Division, Fort Bragg, N.C.; killed in action when his convoy was ambushed by the enemy who used an improvised explosive device (IED), small arms fire, and a rocket-propelled grenade, on Jan. 2 in Baghdad.
---
Vermont soldier to be buried in Philippines
Associated Press
JAY, Vt. — A Vermont couple's son who was killed while fighting in Iraq will be buried with military honors in his native Philippines.
Army Specialist Solomon Bangayan, 24, was killed Jan. 2 when the convoy he was in was ambushed.
Bangayan moved to Vermont after living for 21 years in the Philippines. He lived in the town of Jay briefly with his mother, Helen, stepfather, Victor Therrien, and younger sister, Hilda. He obtained a permanent residency visa, and shortly after joined the Army.
"We were just so proud of him coming from the Philippines for just a short time and wanting to serve the United States," said Victor Therrien. "Coming from another country, he appreciated what we have here."
Army officials said Bangayan was killed by a major blow to the head. Therrien said Bangayan had visited them in Vermont for Thanksgiving and warned as he was leaving for Iraq that he might not be back.
"He said he really didn't want to go. He said he may not come back," Therrien said.
Friends and family said Bangayan wanted to go to nursing school and had been just weeks away from finishing his military service.
"He came back for a visit," his mother told WCAX-TV. "He said his term will be ended. But unfortunately he is ... he is my hero."
The family said Bangayan's mother and sister would be flown to the Philippines for his funeral.