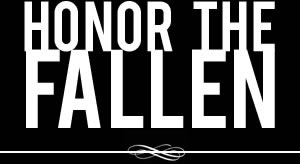 Honoring those who fought and died in Operation Enduring Freedom, Operation Iraqi Freedom and Operation New Dawn
Search Our Database
Army Spc. Timothy D. Watkins
Died October 15, 2005 Serving During Operation Iraqi Freedom
---
24, of San Bernardino, Calif.; assigned to the 2nd Battalion, 69th Armor Regiment, 3rd Brigade, 3rd Infantry Division, Fort Benning, Ga.; killed Oct. 15 when an improvised explosive device detonated near his M2A2 Bradley Fighting Vehicle during combat operations in Ramadi, Iraq.
---
Soldier believed in Iraq mission
Associated Press
YUCCA VALLEY, Calif. — An Army Specialist from this Southern California desert town was among five soldiers killed by a powerful roadside bomb that shredded their heavily-armored Bradley Fighting Vehicle during a recent operation in Iraq, military officials said.
Spc. Timothy Watkins, 24, died Oct. 15 while participating in a combat mission in Ramadi, a mostly Sunni Arab city about 70 miles west of Baghdad, the military announced Tuesday. He and the other soldiers had been assigned to the 2nd Battalion, 69th Armor Regiment, 3rd Brigade, 3rd Infantry Division in Fort Benning, Ga.
In August, Watkins spent two weeks at his parents' home after serving for seven months in Iraq, said his father, Rob Watkins.
"He was great," said Watkins, pastor of Calvary Baptist Church Yucca Valley, a city of about 19,000 people 120 miles east of Los Angeles. "He was in excellent spirits. He always was."
Timothy Watkins was a proud man who believed strongly in the military mission in Iraq, his father said.
He was heavily involved in his church, sang with a worship group and worked with children at a Christian camp.
"He had a servant's heart," Rob Watkins said. "He was very much a help at our church."
Flags at the state Capitol will fly at half-staff in honor of Watkins, Gov. Arnold Schwarzenegger said in a statement released Tuesday.
"Spc. Watkins' passing is a tremendous loss," the statement said. "As we honor his bravery and dedication, Californians grieve with his family. Maria and I extend our condolences to Timothy's loved ones."
The others killed with Watkins were Army Staff Sgt. Vincent E. Summers, 38, South Haven, Mich.; Army Spc. Thomas H. Byrd, 21, Cochise, Ariz.; Army Spc. Jeffrey W. Corban, 30, Elkhart, Ind.; and Army Spc. Richard A. Hardy, 24, Newcomerstown, Ohio.
Confirmation of the deaths came on the day that the American military death toll in the Iraq war reached 2,000.