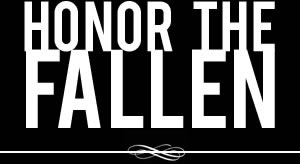 Honoring those who fought and died in Operation Enduring Freedom, Operation Iraqi Freedom and Operation New Dawn
Search Our Database
Army Spc. Tomas Garces
Died September 6, 2004 Serving During Operation Iraqi Freedom
---
19, of Weslaco, Texas; assigned to the 1836th Transportation Company, Texas Army National Guard, Fort Bliss, Texas; killed Sept. 6 when his convoy was attacked by enemy forces using an improvised explosive device in Baghdad.
---
Texas National Guardsman dies in Iraq ambush
Associated Press
WESLACO, Texas — A 19-year-old National Guardsman was killed in Iraq this weekend after his convoy was ambushed, family members said Tuesday.
Spc. Tomas Garces is believed to be at least the 78th service member from Texas to die in Iraq.
"They were saying that he was in a convoy and they got attacked and they shot them with a bomb. That's all I know," said Maricruz Garces, the guardsman's 15-year-old sister. The family was notified Monday of the death. The Department of Defense had not released any information on Garces' death as of Tuesday.
U.S. military deaths in the Iraq campaign passed 1,000 on Tuesday, according to a tally by The Associated Press. The count includes 999 U.S. troops and three civilian contractors killed while working for the Pentagon.
A fence around the Garces' family home was decorated with red, white, and blue bows.
Visitors streamed into the yard, including members of the church where family members played in a Christian band. Maricruz was the lead vocalist and Garces played bass. Other family members also played in the band.
Garces joined the National Guard when he was 17, shortly after graduating from Weslaco High School in 2003. "He had said that if my mom didn't let him, he was going to get in anyway as soon as he turned 18," Maricruz said.
Garces was an athlete in high school. "He was in wrestling, he was in cross-country," she said. "He wanted to be a coach."
Two weeks ago, Tomas came home on leave. The family went to San Antonio, and the band played at a celebration for Garces' 6-month-old godson.
Garces started his military career at Fort Jackson, S.C., and was most recently stationed at Fort Bliss.
"He called a lot," Maricruz said. "Everyday he would talk to my mom."
---
Texas Guard mourns first combat death since World War II
WESLACO, Texas— The first Texas National Guard member to die in combat in more than 50 years was buried Sept. 18 with a 21-gun salute and string of medals and honors including a Bronze Star, Purple Heart and a posthumous promotion to sergeant.
The funeral procession for Tomas Garces, 19, stretched more than a mile. Families along the route stood in the rain waving American flags.
Garces was the second Weslaco native and 10th serviceman with Rio Grande Valley ties to die in Iraq, and one of at least 85 servicemen to die from the state of Texas. He was assigned to the 1836th Transportation Company out of Fort Bliss.
He was killed Sept. 6 when his convoy was attacked with explosives in Baghdad.
The pastor at the small Pentecostal church Garces attended led a standing-room only crowd in Spanish hymns and remembered Garces as a young man of rare religious faith. Garces had played bass in a family Christian band at the church. His older brother sang a song of mourning.
The Rev. Lucy Martinez also read a poem written by Garces' mother.
"On foreign soil he found himself planted, and he fought for the freedom we had been granted," Sonia Garces wrote.
Lt. Gen. Wayne Marty, Texas' highest-ranking Guard officer, was one of dozens of Texas Guard officials at the ceremony.
"It's very important for all of us in uniform that when we lose a brother, we mourn also," Marty said.
While this is the first death during Operation Iraqi Freedom for the Texas Guard, the U.S. National Guard as a whole has lost at least 127 soldiers. In June, half the U.S. military deaths in Iraq — 21 out of 42 — were of members of the National Guard or Reserve. The breakdown was 22 out of 80 deaths in May and 17 of 136 of April.
Officials say Army National Guard and Reserve units will be needed to play an increasing role in the Iraq in upcoming months, growing from three to five brigades and comprising up to 43 percent of the force.
The active-duty Army just doesn't have the numbers to fulfill requirements that expanded as the insurgency grew, officials said.
Family and friends remembered Garces as a star runner and wrestler who dreamed of getting an education and becoming a high school coach. He joined the National Guard at 17 out of patriotism and a desire to help his family.
Staff Sgt. Augustin Ruiz, a Valley native who was in Garces' unit, was granted a brief leave to come home and assist Garces' family.
"As a soldier, I knew him pretty well," Ruiz said. "He did what was right, never turned down a challenge."
— Associated Press