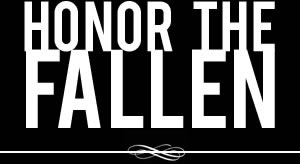 Honoring those who fought and died in Operation Enduring Freedom, Operation Iraqi Freedom and Operation New Dawn
Search Our Database
Army Spc. Travis R. Bruce
Died March 23, 2005 Serving During Operation Iraqi Freedom
---
22, of Byron, Minn.; assigned to the 170th Military Police Company, 504th Military Police Battalion, Fort Lewis, Wash.; killed March 23 when an enemy mortar round detonated near his guard position in Baghdad.
* * * * *
Fort Lewis MP killed in Iraq
Associated Press
ROCHESTER, Minn. — A military police officer based at Fort Lewis, Wash., was killed in Iraq, relatives said Thursday.
Spc. Travis Bruce, 22, was a 2002 graduate of Mayo High School and was serving in Baghdad when he was killed Wednesday morning. He was the first person from Rochester killed in the war, and the 20th Minnesotan connected with the conflict to die in the region since the war began.
His family learned of his death Thursday morning. They said he was struck by a rocket-propelled grenade as he stood on the roof of a building he and his unit were guarding.
Bruce joined the Army out of high school three years ago and was with the 42nd Military Police Brigade at Fort Lewis.
He left around Valentine's Day for his second tour of duty in Iraq. He had been in the first wave of coalition forces who entered the region in March 2003 and served a one-year tour, mostly in Kuwait, relatives said.
"Travis was very proud to be a soldier," Sue Ketchum, his aunt, told the Post-Bulletin newspaper.
A U.S. flag flew outside the apartment of Vickie Bruce, Travis' mother, where relatives and friends gathered to grieve and share recollections, watching videos of a party for Travis at a local Holiday Inn over Christmas.
"It made us laugh and made us cry," Ketchum said.
"Travis was very soft-spoken and mild-mannered," she said. "Before he went in the military he was a young boy. He became a man. He knew himself, knew his capabilities and was really coming to terms with the important role he played."
He came from a family of military police officers. His father, Kenneth Bruce, of Vancouver, Wash., recently retired after 25 years in the Army, and his great-uncle and grandfather were also MPs.
Mayo High Principal John Frederickson said Bruce was a hard worker.
"He was just an average regular kid that worked in school and did what he needed to do," Frederickson said. "He had a large group of friends that liked him a lot and vice versa."
The principal said the last time he saw Bruce was at the school in 2003.
"When he spoke at our Veterans' Day assembly, his connection with the people that were in his unit, his fellow soldiers, that affection and that commitment to them was profoundly common. He was home on leave but at the same time very determined to get back with them."
When Bruce's death was announced over the school's public address system a few minutes before classes let out Thursday, it "just knocked the wind out of me," said Steve Mohlke, a teacher who knew him.
Bruce had hoped to return to the United States next month to begin training with police dogs in Texas. He intended to be a police officer or military recruiter after his active duty ended, Ketchum said.
* * * * *
Fallen Minnesota soldier laid to rest
ROCHESTER, Minn. — Friends and family who gathered to remember fallen Spc. Travis Bruce said he was a man who wanted to prove he could do anything — and what he wanted to do was serve his country.
More than 500 people gathered at Bethel Lutheran Church in Rochester for Bruce's funeral on Monday. The 22-year-old was killed March 23 by a rocket-propelled grenade as he stood on a rooftop guarding an Iraqi police station in Baghdad, relatives and the U.S. Army said.
"I love my son, very much. He loved his father too," said Bruce's father, Kenneth, at the funeral service. "We had such great times together and I just hope everyone here understands what it means to give the ultimate sacrifice for their country. My son did, and I'm so proud of him."
Bruce told stories about camping with young Travis, when stories about bears sent the boy scurrying to hide in the truck, and hiking, when he gave the boy the heavier pack in an effort to slow tireless young legs. "He still walked my legs off," recalled Bruce, of Vancouver, Wash.
Bruce's parents said their son will be awarded a Bronze Star and a Purple Heart and was being promoted to corporal.
His mother, Vickie Bruce of Rochester, remembered how her son loved to fish when he was young, and he once brought home his catches to watch them swim in the bathtub.
Several dignitaries also attended the funeral, according to KTTC-TV in Rochester.
Gov. Tim Pawlenty said Bruce stood up when his country needed him, and Sen. Mark Dayton said that Bruce was a sterling example of values everyone should try to emulate — courage, patriotism and selfless service to others.
Bruce was buried at Oakwood Cemetery in Rochester with full military honors.
Bruce was a 2002 graduate of Mayo High School, and was assigned to the Army's 170th Military Police Company, 504th Military Police Battalion, in Fort Lewis, Wash.
The soldier was on his second tour of duty when he was killed.
He served as a guard for U.S. administrator Paul Bremer and other VIPs during his first year in Iraq. Because of his experience, Bruce was supposed to be moved closer to the action the second time around. He left for Iraq this year around Valentine's Day.
He was hoping to return to the United States next month so he could begin training as a K-9 officer in Texas.
He became the 20th Minnesotan killed in the Middle East since the war in Iraq began.
— Associated Press