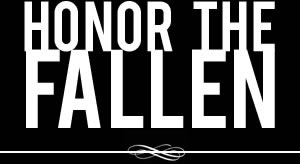 Honoring those who fought and died in Operation Enduring Freedom, Operation Iraqi Freedom and Operation New Dawn
Search Our Database
Army Spc. Tyanna S. Avery-Felder
Died April 7, 2004 Serving During Operation Iraqi Freedom
---
22, of Bridgeport, Conn.; assigned to the 296th Brigade Support Battalion, 3rd Brigade, 2nd Infantry Division, Fort Lewis, Wash.; died April 7 in Mosul, Iraq, of injuries sustained April 4 when her convoy vehicle was hit with an improvised explosive device in Balad, Iraq.
---
First Connecticut woman killed in Iraq is laid to rest
By Laura Walsh
Associated Press
BRIDGEPORT, Conn. — Army Spc. Tyanna Avery-Felder, the first woman from Connecticut killed during the war in Iraq, was remembered as a fighter, a friend and a hero.
"Although we are sad at her passing, we are exceptionally proud of her and of her service," Gov. John G. Rowland told those gathered for her funeral inside Mount Aery Baptist Church. "Our world is a better and safer place because of individuals like Tyanna. We are forever in her debt."
Family, friends and clergy members filled every pew at the church. The soldier's parents, Ray and Ilene Avery, and husband, Army Spc. Adrian Felder, sat quietly in the front pew and listened as mourners spoke of her strength, infectious smile and kind heart.
"Tyanna was my soldier and I knew her very well," said Sgt. Thomas Smith Jr., who was stationed with Avery-Felder at Fort Lewis in Washington. "She was a daughter to me. She even called me dad."
"I can tell you she was a joy to be around," he said, fighting back tears. "She was respected and loved by her military family."
Avery-Felder, 22, who grew up in Bridgeport, was killed on April 7 when the truck she was in hit a makeshift bomb — a week before she was scheduled to go on leave to visit her family in Bridgeport. Her family had been preparing codfish balls, macaroni and cheese and other foods she loved for her arrival.
Bishop Franklin L. Fountain Jr., recalled Avery-Felder's grandmother coming to him a few weeks before she died to tell him that she was coming home.
"And then the bad news came," he said softly. "Tyanna has lived her life. The life that Tyanna has lived has spoken for her today."
As Schanavia Felder, a cousin by marriage, played "Amazing Grace" on a saxophone, mourners gently swayed and hummed the tune. About 20 large bouquets of red and white flowers and two framed pictures of the soldier surrounded Avery-Felder's flag-draped coffin.
Avery-Felder attended Kolbe Cathedral High School in Bridgeport, where she played basketball and sang in the choir. She later took classes at Southern Connecticut State University toward a career in early childhood education, but after completing her freshman year, she changed her plans.
High school friend Odessa Blackwell shared a story of Avery-Felder helping her through a problem she was having with a boyfriend.
"She told me, 'Never, even let them see you cry or they'll walk all over you,"' Blackwell said, which was met by laughter. "She was so tough."
Rowland, Bridgeport Mayor John Fabrizi, state Sen. Ernest Newton, D-Bridgeport, and Attorney General Richard Blumenthal all spoke during the service.
"She leaves for us a living legacy, a model, an example of public service," Blumenthal said. "Let us make this nation worthy of her sacrifice so that her service will not have been in vain."
Avery-Felder is one of 13 people from Connecticut killed in Afghanistan or Iraq. She was awarded both the Purple Heart and the Bronze Star.
---
Bridgeport soldier killed in Iraq
BRIDGEPORT, Conn. — A soldier who grew up in Bridgeport was killed in Iraq after being hit by shrapnel, family members and government officials said.
Army Spc. Tyanna Avery-Felder, 22, a graduate of Kolbe Cathedral High School, was scheduled to return home in mid-April for a 15-day leave, relatives told the Connecticut Post. She is the first female soldier from Connecticut killed in Iraq or Afghanistan since March 2003.
Two Army officers visited her parents' home in Bridgeport's East End on April 7 to inform them of their daughter's death, family members said. The officers did not say where or when Avery-Felder was killed, and they released little information about her death.
"They said she was hit by shrapnel in Iraq, but that is all they could tell us," her mother, Ilene "Patricia" Avery, told the Post.
The Department of Defense had not officially listed Avery-Felder on its casualty list, and would not confirm the death. No other information was immediately available.
Avery-Felder, the 11th soldier from Connecticut to be killed in Iraq or Afghanistan since March 2003, was stationed with the Stryker Brigade at Fort Lewis south of Tacoma, Wash. She was married in 2002 to a soldier she met there, Adrian Felder.
When she was deployed to Iraq last year, her husband remained in Seattle.
"She didn't want to go there, but she committed herself so she was going to follow through to the end," her mother said.
Relatives gathered at the Avery home shortly after her parents received the news of her death.
"I used to call her baby girl all the time," said her father, Ray Avery, sobbing into his clasped hands.
Avery-Felder, the middle of three children, had planned for a career working with children and enrolled in Southern Connecticut State University, but left after a year.
"She just came home one day and said, 'Mom, I just joined the Army,' and we took it from there," Ilene Avery said. Avery-Felder did her basic military training in South Carolina in November 2001.
"I remember we were at graduation at boot camp and one of her drill instructors came over and whispered in her father's ear, 'She's a tough customer. We couldn't break her,"' her mother said, wiping tears from her face. "That was Tyanna. She was kind-hearted, but she could force her opinion on you."
Avery-Felder's sister, Danene, 26, also cried as she remembered her sister.
"I can't believe she is gone. I just talked to her on the phone Friday. She called me at work and told me she was coming home next week," she said.
Her mother added, "She was doing what she wanted to do. That is the course she chose and we have to accept it. Now, we as a family have to come together."
Bridgeport Mayor John Fabrizi knew Avery-Felder's family.
"Going to defend the United States, her country, in battle is something to absolutely salute," Fabrizi said. "However it's extremely unfortunate to have to lose such young people to war."
Gov. John G. Rowland's office immediately ordered state-flown flags lowered to half-staff until her burial. No date had been set.
"Her individual bravery and willingness to serve has directly contributed to our safety and security here at home," Rowland said in a written statement. "We will be forever indebted to Spc. Felder and the selfless example she has left for each of us."