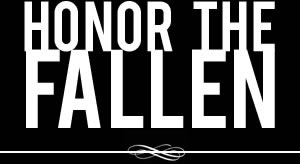 Honoring those who fought and died in Operation Enduring Freedom, Operation Iraqi Freedom and Operation New Dawn
Search Our Database
Army Spc. Tyler R. Kreinz
Died June 18, 2011 Serving During Operation Enduring Freedom
---
21, of Beloit, Wis.; assigned to 4th Battalion, 70th Armor Regiment, 170th Infantry Brigade Combat Team, Baumholder, Germany; died June 18 in Deh Rahwod, Uruzgan province, Afghanistan, of injuries suffered during a vehicle rollover. Also killed were Army Sgt. 1st Class Alvin A. Boatwright, Army Sgt. Edward F. Dixon III and Army Sgt. Alan L. Snyder.


---

Father's memories: 'He was a perfect gentleman'

By Gretchen Ehlke
The Associated Press

MILWAUKEE — An Army specialist from Beloit who was motivated to join the military by the Sept. 11 terrorist attacks has been killed while serving in Afghanistan.

David Kreinz said two military personnel visited his Beloit home on Father's Day (June 19) to tell him and his wife, Marilyn, that their 21-year-old son, Tyler, had been killed in action June 18. Kreinz said the family has yet to learn details about how his son died and that they planned to fly to Dover Air Force Base, Del., to receive his remains.

The Defense Department said June 20 that Kreinz and three other soldiers died in Uruzgan province of injuries suffered in a vehicle rollover. They were assigned to the 4th Battalion, 70th Armor Regiment, 170th Infantry Brigade Combat Team, out of Baumholder, Germany.

David Kreinz said his son was just a youngster when terrorists attacked on 9/11.

"Being a 12-year-old kid, that opened up his eyes so much," Kreinz said. "That's all he talked about, was being in the military. I tried to talk him out of it hundreds of times, but he's my son and I've got to help him achieve his dreams."

Kreinz said his son joined the Army shortly after graduating from Beloit Memorial High School in 2008.

"He excelled in school and in any sport he was in, whether it was football or kickboxing," Kreinz said. "And he was a perfect gentleman."

Kreinz said his son loved hunting, fishing and the outdoors in general and had planned to attend the University of Wisconsin-Stevens Point following his military service, and study conservation.

"He wanted to serve in the military first before he went to college. There wasn't anything I could do to talk him out of it, so I had to back him up on it," he said.

In a statement, Wisconsin Gov. Scott Walker said Tyler Kreinz "fought courageously for our nation and paid the ultimate price for our freedom."

Tyler Kreinz's tour in Afghanistan was due to end in February and he would have returned to Germany in April, his father said.