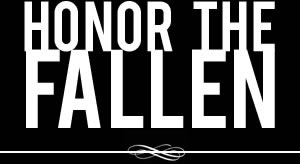 Honoring those who fought and died in Operation Enduring Freedom, Operation Iraqi Freedom and Operation New Dawn
Search Our Database
Army Spc. Vernon R. Widner
Died November 17, 2005 Serving During Operation Iraqi Freedom
---
34, of Redlands, Calif.; assigned to the 3rd Special Troops Battalion, 3rd Brigade Combat Team, 101st Airborne Division, Fort Campbell, Ky.; died Nov. 17 in Tikrit, Iraq, of injuries sustained earlier that day when his Humvee was involved in a vehicle accident during convoy operations in Bayji, Iraq. Also killed was Pfc. Anthony A. Gaunky.
---
Soldier killed in Iraq followed father's footsteps
The Associated Press
COOS BAY, Ore. — A soldier whose wife and two children live in Coos Bay died from injuries suffered in Iraq, the Army said.
Spc. Vernon R. Widner, 34, and Pfc. Anthony Alex Gaunky, 19, of Sparta, Wis., both members of the 101st Airborne Division, were in a Humvee that was intentionally struck by a civilian vehicle, according to a news release from Multi-National Forces-Iraq.
The attack closely followed an improvised explosive device detonation on the same route, the release said. Widner died Thursday and Gaunky died Friday at Landstuhl Regional Medical Center in Germany.
Widner's widow told the Register-Guard of Eugene that she initially didn't believe the Army sergeant who arrived at her front door.
"I thought it was a prank; I knew there was a lot of identity theft going around," Tammy Widner told the Register-Guard of Eugene late Sunday. "I never thought it would end up this way."
Vernon Widner, 34, was well-known at Don's Diner & Ice Cream Parlor in Reedsport, where he worked as a cook for about four years, Tammy Widner said.
He joined the Army in April 2003, and Tammy Widner and her two sons moved from Reedsport to Coos Bay, where she is a certified nurse's aide at Bay Area Hospital.
Widner is also survived by his parents, Emmanuel and Sandra Widner of Redlands, Calif. Tammy Widner said she and her husband met in Redlands in 1994 and were married three years later.
The family moved to the Oregon Coast because "we wanted to get out of California and not raise our children there," she said.
They have two sons, Cody, 11, and Dylan, 8.
Widner, 29, said she believes her husband wanted to follow in the footsteps of his father, a career Army man.
"His dad was in the Army, and it was something he thought he should do," she said. "He always wanted to do stuff like that. I know he liked it and was going to make it a career like his dad."
Widner said her husband had just returned to Iraq on what was at least his second tour of duty there. She last saw her husband, who was based in Fort Campbell, Ky., in late 2003. They kept in regular contact by computer, she said.
"I'm going to miss him playing with his boys," she said. "He was a very great dad."
Widner said she had never held a strong opinion about the war.
"I just think they all need to get out of there before any more of those guys die," she said. "He was only 34. It's young."