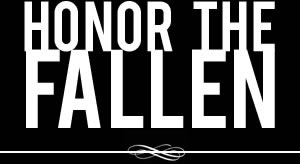 Honoring those who fought and died in Operation Enduring Freedom, Operation Iraqi Freedom and Operation New Dawn
Search Our Database
Army Spc. Wesley R. Wells
Died September 20, 2004 Serving During Operation Enduring Freedom
---
21, of Libertyville, Ill.; assigned to the 2nd Battalion, 27th Infantry Regiment, 25th Infantry Division (Light), Schofield Barracks, Hawaii; killed Sept.20 when his observation post was fired on by anti-coalition militia forces in Naka, Afghanistan.
* * * * *
Libertyville man killed in Afghanistan
Associated Press
CHICAGO— A 21-year-old Libertyville man was killed this week in the eastern Afghanistan province of Paktika during a fight with Taliban and al-Qaida insurgents, according to a published report.
Army Pfc. Wesley Wells was killed Sept. 20, his family is quoted as saying in the Chicago Tribune in the Sept. 22 edition.
Wells had been in Afghanistan since spring, and told family members in a recent e-mail that he expected to be on a mission for several weeks.
"He said, 'I can't tell you much, but all I can tell you is to pray for me,"' said Philip Whiting, an uncle.
Army officials on Sept. 20 told Wells' mother, Joan Neal of Gurnee, of her son's death, family members told the Tribune.
Wells attended Libertyville High School, about 40 miles north of Chicago. Students on Sept. 21 observed a moment of silence after his death was announced.
"He made me laugh every single day," teacher Sharon Stevens said. "I'm really going to miss him."
Wells joined the Army after the Sept. 11 terrorist attacks. He told friends and relatives that he wanted to make a career of protecting the country.
"He didn't act scared at all," said Jim Hayner, an uncle and Gurnee village administrator who announced Wells' death at a Sept. 20 Village Board meeting. "He was actually excited about it."
Wells is survived by a wife. His family said he was in Afghanistan with a Hawaii-based unit.