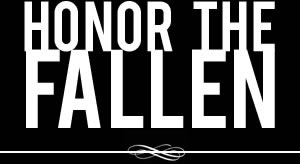 Honoring those who fought and died in Operation Enduring Freedom, Operation Iraqi Freedom and Operation New Dawn
Search Our Database
Army Spc. Zeferino E. Colunga
Died August 6, 2003 Serving During Operation Iraqi Freedom
---
20, of Bellville, Texas; assigned to 4th Squadron, 2nd Armored Calvary Regiment, Fort Polk, La.; died Aug. 6 at Homburg University Hospital after he was evacuated from the 28th Combat Support Hospital in Iraq.
---
Soldier dies suddenly of illness
Associated Press
Army Spc. Zeferino Eusebio Colunga was a healthy 220-pound former Texas high school tackle when he was deployed to Kuwait in late April. He died on Wednesday at a hospital in Germany after a battle with acute leukemia his family didn't know he had as well as pneumonia, his sister said Thursday.
"When he left here, my brother was a totally healthy boy," Teresa Colunga told The Associated Press from the family home in Bellville, about 50 miles west of Houston.
The Department of Defense on Aug. 7 announced Colunga died at Homburg University Hospital in Germany. He was first evacuated to the 28th Combat Support Hospital in Iraq on Aug. 4, then evacuated to Landstuhl Army Regional Medical Center and later to Homburg for further evaluation.
The Defense Department said Colunga's death was unrelated to recent cases of pneumonia in Southwest Asia. The Army is telling troops to take precautions as it tries to ascertain the cause of pneumonia cases, including two deaths, among forces in the Afghan and Iraqi campaigns.
Assigned to the 4th Squadron, 2nd Armored Calvary Regiment in Fort Polk, La., Zeferino Eusebio Colunga developed a 102-degree fever within a week of arriving in Kuwait, his sister said. He had received all the routine vaccinations given to soldiers, and neither he nor his family was concerned for his health.
She said he called the family once a week while in Kuwait and later when in Iraq. He spoke to his sister on her birthday in May and his mother, Juanita Colunga, on her birthday in June. They last spoke to him July 24 and grew worried when he didn't call his father, Zeferino Reyes Colunga, on the elder Colunga's birthday Aug. 2, Teresa Colunga said.
The family learned he was gravely ill with acute leukemia when he was evacuated to the combat support hospital in Iraq on Aug. 4, she said.
Teresa Colunga spoke briefly to her brother on a speaker phone, telling him she would try to visit him, but he wasn't well enough to talk to her. He was taken to Landstuhl and then Homburg. Teresa Colunga and her mother flew to Washington, D.C., on July 6 to get passports so they could continue to Germany.
Army officials in Washington informed them that afternoon that Zeferino Eusebio Colunga had died, his sister said. She and their mother returned to Bellville and will plan a memorial service once his body is returned to the family, she said.
The family remains puzzled at his sudden death. She said an autopsy was planned.
Nicknamed "Cowboy" because of a childhood habit of wearing a cowboy hat while riding a stick horse, Zeferino Eusebio Colunga joined the Army shortly after graduating from Bellville High School with honors, his sister said. He sought a career with the military.
"He wanted everybody to be proud of him," she said. "He had a lot of fun doing it."
She said word of his death spread quickly in the town of about 4,000, and the high school retired the former Bellville Brahmas tackle's jersey, No. 61.