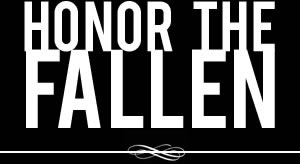 Honoring those who fought and died in Operation Enduring Freedom, Operation Iraqi Freedom and Operation New Dawn
Search Our Database
Army Staff Sgt. Alex R. Jimenez
Died July 8, 2008 Serving During Operation Iraqi Freedom
---
25, of Lawrence, Mass.; assigned to the 4th Battalion, 31st Infantry Regiment, 2nd Brigade Combat Team, 10th Mountain Division (Light Infantry), Fort Drum, N.Y.; was captured May 12, 2007 by enemy forces in Jurf es Sakhr, Iraq, when his unit was attacked by insurgents using automatic fire and explosives. His body was recovered July 8, 2008 in Iraq. Also killed were Spc. Byron J. Fouty, Pfc. Joseph J. Anzack, Jr., Sgt. 1st Class James D. Connell, Jr., Pfc. Daniel W. Courneya, Cpl. Christopher E. Murphy and Sgt. Anthony J. Schober.
---
Bodies of 2 missing soldiers found in Iraq
By Gina Cavallaro
Staff writer
Andy Jimenez went home to the Dominican Republic in April to visit the Basilica of Our Lady of Altagracia in Higuey. He wanted to pray for his son, Sgt. Alex Jimenez, who had disappeared after an attack on his unit's position in Iraq on May 12, 2007.
In the attack on a remote road about 12 miles southwest of Baghdad, six soldiers and four Iraqis were killed and the body of a seventh soldier, Pfc. Joseph Anzack Jr., was found floating in the Euphrates River 11 days later.
Almost a year later, on the day Alex would have turned 26, his father, who lives in Lawrence, Mass., held out for good news.
"Hopefully Alex will come home so I can take him to the basilica, too," Andy Jimenez told Army Times in a phone call during that visit.
Alex Jimenez will now be coming home.
On July 8, soldiers in Iraq recovered his skeletal remains and those of Pfc. Byron Fouty who was abducted in the same ambush.
Andy Jimenez and Fouty's stepfather, Gordon Dibler, were notified by the Army two days later that their sons' remains had been found and positively identified.
"It sounds like they found them together and I just hope that if there was any consciousness between them that they gave each other strength," said Dibler, of Oxford, Mich.
Forensic experts used dental records to identify the soldiers, he said, but neither family had any additional details.
In a news release on July 11, the Army said an individual suspected of having information about the two infantrymen was captured and questioned by coalition special operations forces in Iraq July 1.
The suspect's information led coalition troops to a vast, open desert area west of Jurf As Sakhr, where the two soldiers' buried remains were found.
In keeping with soldiers' pledge to never leave behind a fallen comrade, the Army had a standing mission to find Jimenez and Fouty, who were with 4th Battalion, 31st Infantry, 2nd Brigade Combat Team, 10th Mountain Division.
In the months after the attack, the soldiers' identification cards were found more than 80 miles north of the ambush site, and weapons belonging to Jimenez and another soldier killed in the ambush, Sgt. Anthony J. Schober, 23, were found south of Baghdad.
On July 8, soldiers assigned to 4th Brigade Combat Team, 3rd Infantry Division, under Multi-National Division-Center "secured the area until forensics experts came in," MND-C spokesman Maj. Daniel Elliott said in an interview from Baghdad.
Elliott pointed out that the effort involved a number of coalition elements in a complicated search over a wide area.
"Every combat death is a tragedy, but this has been especially difficult for the families of these two 10th Mountain soldiers because of our not knowing for over a year of their whereabouts. We take solace in the fact that they are finally home," MND-C commander Maj. Gen. Michael Oates said in the release.
Jimenez was a 25-year-old specialist when he was captured; he was promoted to sergeant during his disappearance. Fouty was 19.
Their remains were transported to the Armed Forces Institute of Pathology in Washington, D.C., for identification July 9, according to the release from Multi-National Corps-Iraq. The cause and date of their deaths has not yet been reported. Both soldiers had April birthdays.
The capture of U.S. soldiers in Iraq has been rare, but almost always deadly.
The first such ambush and abduction came little more than a year after U.S. troops crossed the berm into Iraq, when on April 9, 2004, Sgt. Matt Maupin, 21, went missing after an ambush on his fuel truck.
His skeletal remains were found four years later in a field north of Baghdad.
More than two years after that, on June 16, 2006, Pfc. Kristian Menchaca, 23, and Pfc. Thomas Tucker, 25, were abducted in Yusifiyah southwest of Baghdad at a bridge crossing where they and a third soldier were positioned in a lone Humvee.
The attackers swarmed the soldiers around dusk, killing Spc. David Babineau, 25, near the scene before disappearing with Menchaca and Tucker, whose mutilated and booby-trapped bodies were found within 12 days.
On Jan. 20, 2007, insurgents dressed in U.S. military garb infiltrated an Iraqi government compound in Karbala, killing a Capt. Brian Freeman and some Iraqi officials before abducting four soldiers who were found dead on the outskirts of the city later that night.
The Pentagon identified the four soldiers as 1st Lt. Jacob N. Fritz, 25; Spc. Johnathan B. Chism, 22; Pfc. Shawn P. Falter, 25; and Pvt. Johnathon M. Millican, 20.
Two of the soldiers were found hand-cuffed together in the back of one of the vehicles. Both had been shot in the head and a third soldier was found on the ground, killed by a gunshot to the head.
The fourth soldier was found nearby and also shot in the head. He died as Iraqi police transported him to a hospital.
One soldier remains missing in Iraq.
On Oct. 23, 2006, Spc. Ahmed K. Altaie, 41, a reservist from Michigan, was abducted by masked gunmen in a Baghdad neighborhood when he left the fortified Green Zone to visit his Iraqi wife.
Altaie has not been seen since he appeared in a video posted on a militant Shiite Web site in February 2007.
---
City, family mourn GI abducted, killed in Iraq
By Glen Johnson
The Associated Press
LAWRENCE, Mass. — A city that hoped for the best but learned the worst showed its respect Saturday for Alex Jimenez.
The Army staff sergeant whose body was recently recovered in Iraq, 14 months after he and two fellow members of the 10th Mountain Division were kidnapped by insurgents, was receiving a funeral with all the military trappings.
More than 100 "Patriot Rider" motorcyclists rumbled up to St. Mary of the Assumption Church 90 minutes before the funeral Mass. Friends, relatives and people who never met Jimenez assembled outside the soaring granite church, where the 25-year-old received his First Communion.
Across town, another procession wound through city streets toward the church. It included a carriage pulled by two Clydesdales bearing Jimenez's flag-draped casket. Members of the 10th Mountain Division provided an Honor Guard.
"I was leaving work yesterday for the wake and my manager said to me, 'Why are you going? You didn't even know him.' You know what? He didn't know me but he went over there for me," said Sharon Dupont, 57, of Lowell. Tears ran down her face and she clutched an American flag as she spoke.
Standing nearby was Massachusetts Army National Guard Sgt. Mike Lang, a Weymouth resident who was on active duty with the 10th Mountain Division until March. He participated in the furious search for Jimenez and the two other missing soldiers.
"I just wish the outcome was better," said Lang, who processed detainees believed to have knowledge of the missing soldiers' whereabouts. "We would have stayed and kept looking if they hadn't made us come home."
Paul Tucker, a former Marine from Lynn, was among a half-dozen motorcycle-riding members of "The Honorable Few," an honor guard associated with the Marine Corps League.
Asked why he was at the funeral, Tucker's back stiffened before he replied, "Why take time to serve your country and make the ultimate sacrifice? Wouldn't be anywhere but here."
Among those also attending the funeral were Gov. Deval Patrick and Lt. Gov. Timothy Murray, as well as Massachusetts Army National Guard Brig. Gen. Thomas Sellars. Sen. John Kerry, D-Mass., a Navy veteran of the Vietnam War who helped Jimenez's wife, an immigrant, remain in the country after his death, was among the crowd attending a wake Friday evening.
Jimenez was captured on May 12, 2007, during an ambush about 20 miles south of Baghdad. Two other soldiers who were also kidnapped and later found dead — 19-year-old Spc. Byron Fouty of Waterford, Mich., and 20-year-old Pvt. Joseph Anzack Jr. of Torrance, Calif. The attack also killed a member of the Iraqi Army and four other U.S. soldiers.
In the ensuing search, one soldier was killed by an improvised explosive device buried along a footpath and at least three more were wounded.
Anzack was buried last year in Arlington National Cemetery, while Fouty was buried Friday at Fort Sam Houston National Cemetery in San Antonio. Jimenez will be buried Aug. 2 at Long Island National Cemetery in Farmingdale, N.Y. He was born in New York and his mother lives in nearby Queens.
Jimenez lived in Lawrence from age 8 to 13 and often visited the home of his father, Ramon "Andy" Jimenez. He listed it as his hometown for military purposes.
---
Lawrence bridge to be named after soldier
The Associated Press
LAWRENCE, Mass. — Lawrence is naming a new bridge in the city after a local soldier killed in Iraq.
The bridge recently built on Canal Street will be named for Army Sgt. Alex Jimenez.
Jimenez went missing in action on May 12, 2007, when he and two comrades were captured in an ambush.
His remains were recovered July 8, 2008. Jimenez was 25.
The City Council voted unanimously on Sept. 19 to name the bridge for Jimenez. Council President Frank Moran tells The Eagle-Tribune he brought the idea to the council after he was approached by several veterans.
Jimenez's father, Andy Jimenez, said the honor for his son brought him to tears.
A November ceremony is planned.
---
Lawrence bridge to be named for fallen soldier
The Associated Press
LAWRENCE, Mass. — A bridge in Lawrence is being named after a local soldier who was killed in Iraq.
A ceremony to rename the bridge on Canal Street after Army Staff Sgt. Alex Jimenez is scheduled for Nov. 15.
Jimenez was 25 when he and two other soldiers were captured by insurgents in an ambush in Iraq in May 2007. His remains were found in July 2008.
The Eagle-Tribune reports that the honor moved Jimenez's father to tears.
Andy Jimenez says he found strength through his faith and the support of local residents during the 14 months his son was listed as missing in action.
The city council voted unanimously on Sept. 19 to name the bridge for Jimenez, with the full support of the mayor and city veteran's agent.
View By Year & Month
© 2018 Sightline Media Group
Not A U.S. Government Publication
Terms of Use