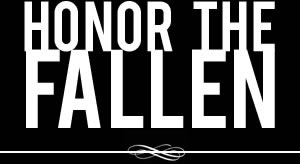 Honoring those who fought and died in Operation Enduring Freedom, Operation Iraqi Freedom and Operation New Dawn
Search Our Database
Army Staff Sgt. Alexander Conrad
Died June 8, 2018 Serving During U.S. Africa Command Operations
---
26, of Chandler, Arizona, died June 8 in Somalia of injuries sustained from enemy indirect fire. The incident is under investigation. Conrad was assigned to 1st Battalion, 3rd Special Forces Group, Fort Bragg, North Carolina.
---
The Pentagon on Saturday released the name of the special operations soldier killed in an attack in Somalia.
Staff Sgt. Alexander Conrad, 26, was assigned to 1st Battalion, 3rd Special Forces Group. He was killed by enemy indirect fire, according to the Pentagon announcement.
Conrad was supporting Operation Octave Shield, according to the Pentagon.
Four other U.S. troops and one partner force member were wounded in the Friday attack.
U.S. Africa Command on Saturday said the wounded Americans were treated and discharged and were under the care of the U.S. Embassy Medical Team in Kenya as they awaited transportation for additional medical evaluation.
The attack took place about 2:45 p.m. local time Friday in Jubaland, Somalia, when the troops came under mortar and small-arms fire from al-Shabab militants, AFRICOM said.
About 800 Somali and Kenyan forces, with support from U.S. troops, were conducting a multi-day operation about 220 miles southwest of Mogadishu when the attack occurred, AFRICOM said.
Their goal was to "clear al-Shabab from contested areas, liberate villages from al-Shabab control, and establish a permanent combat outpost designed to increase the span of Federal Government of Somalia security and governance," AFRICOM said in its statement.
The U.S. troops were providing advice, assistance and aerial surveillance during the mission.
Born in Mesa, Arizona, Conrad joined the Army in June 2010, according to information from U.S. Army Special Operations Command. After completing initial training, he was stationed at Joint Base Lewis-McChord, Washington, as a human intelligence collector.
While stationed at Joint Base Lewis-McChord, Conrad deployed to Afghanistan twice in support of Operation Enduring Freedom.
He later completed the French Basic Language Course at the Defense Language Institute Foreign Language Center in 2016, and was subsequently assigned to 3rd Special Forces Group as a human intelligence noncommissioned officer, according to USASOC.
His awards and decorations include the Meritorious Unit Commendation (second award), the Army Commendation Medal (third award), the Army Achievement Medal, the Army Good Conduct Medal (second award), the Afghanistan Campaign Medal, the Combat Action Badge, and the Basic Parachutist Badge.
He was posthumously awarded the Purple Heart and the Meritorious Service Medal.
This is at least the second deadly attack on soldiers from 3rd Special Forces Group in Africa over the past year.
In October, four soldiers from the unit were killed in a deadly ambush in Niger.
The group from Fort Bragg, North Carolina, began shifting its area of operations to Africa in the fall of 2015 as the wars in Iraq and Afghanistan wound down.
Originally activated in 1963 with a Middle East and Africa focus, soldiers from 3rd Group deployed almost constantly to Afghanistan and, to a lesser extent, Iraq throughout the height of those wars. The transition back to Africa came as demands and operations changed, commanders said at the time.
https://www.militarytimes.com/news/your-army/2018/06/10/pentagon-identifies-special-operations-soldier-killed-in-attack-in-somalia/?utm_source=clavis