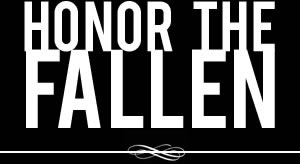 Honoring those who fought and died in Operation Enduring Freedom, Operation Iraqi Freedom and Operation New Dawn
Search Our Database
Army Staff Sgt. Amilcar H. Gonzalez
Died May 21, 2010 Serving During Operation Iraqi Freedom
---
26, of Miami; assigned to 1st Battalion, 64th Armor Regiment, 2nd Heavy Brigade Combat Team, 3rd Infantry Division, Fort Stewart, Ga.; died May 21 in Mosul, Iraq, of wounds suffered when insurgents attacked his unit with small-arms fire.
---
Buddy always provided advice for friends
The Associated Press
When Jim Silva was in trouble, he knew he could turn to his buddy "Gonzo" for advice.
Silva said his friend Amilcar Gonzalez was a caring young man who often attended church services. Others said Gonzalez was a quiet teen who blossomed into an Army sergeant after he skipped his senior year at Southridge High School to join the military.
Gonzalez enlisted just six days after the Sept. 11 terrorist attacks.
The Army tank commander from Miami was killed by insurgents May 21 in Ash Shura, Iraq. He was assigned to Fort Stewart, Ga.
Gonzalez was born in Managua, Nicaragua. John Zatroch, who taught Gonzalez in a computer class when he was a student at Southridge, said the young man worked hard and earned good grades.
"He was an all-around good kid," Zatroch said. "He was pretty quiet and reserved, but he obviously got very far in the Army. You don't just become a staff sergeant by sitting around. You have to have gained some level of respect."
Zatroch also said Gonzalez was attentive and focused, calling him "the type of kid you wish there were more of."