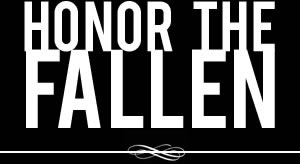 Honoring those who fought and died in Operation Enduring Freedom, Operation Iraqi Freedom and Operation New Dawn
Search Our Database
Army Staff Sgt. Andrew T. Lobosco
Died August 22, 2009 Serving During Operation Enduring Freedom
---
29, of Somerville, N.J.; assigned to the 2nd Battalion, 7th Special Forces Group (Airborne), Fort Bragg, N.C.; died Aug. 22 in Camp Bastion, Afghanistan, of wounds sustained when enemy forces attacked his unit.
---
Friends, family remember Somerville native killed in Afghanistan
By Martin C. Bricketto
(East Brunswick, N.J.) Home News Tribune
Staff Sgt. Andrew T. Lobosco, 29, was a dedicated soldier with a big heart and someone who just stood out as special, according to those who knew him.
Lobosco, a Somerville native and Immaculata High School graduate, was killed Aug. 22 in Yakhchal, Afghanistan while on patrol in support of combat operations, according to U.S. Army Special Forces Command. A member of the Green Berets, Lobosco was assigned to the 2nd Battalion, 7th Special Forces Group (Airborne) in Fort Bragg, N.C.
Lobosco is survived by his mother, Bonnie Lobosco, father Robert Lobosco and sister, Lisa Lobosco. They could not be reached for comment.
Lobosco graduated from Immaculata in 1998. Kristen Kostes, a fellow member of that graduating class, said Lobosco "was not a person you easily forget" and "had such a big heart."
"He was big on honor. Even in high school he was very disciplined. He was all about mind, body and soul," Kostes said.
Kostes, a Bedminster resident, said she kept in touch with Lobosco via Facebook and other means, and talked to him just before he visited his twin sister in Minnesota last month and before he was deployed to Afghanistan.
"He was just having so much fun, and he was so excited about going back too, he said it was going to be like his vacation," Kostes said. "The army was his life. He loved everything about it."
Lobosco participated in collection drives known as "missions" in each of his four years at Immaculata. He was also a member of the art club, Students Against Destructive Decisions and a group known as the Antioch Team that led a mentoring retreat. He participated in the spring musical during his senior year.
"He was a well-respected student and an outstanding young man, and certainly our community is grieving, but at the same time, we're very proud of him for his service to the country," said Pierce Frauenheim, the athletic director, head football coach, and an assistant principal at Immaculata.
Vivian Gleeson, the school's director of crisis management and plant security, said Lobosco was one of her counselees as a sophomore just when Gleeson was transitioning to the guidance department after several years in the art department.
"I remember him being spirited and alert, kids could rally around him," Gleeson said. "In his sophomore year, which is when I had him, he was just beginning to awake into his own abilities."
Both Frauenheim and Gleeson recalled Lobosco's talent for art and drawing. Gleeson said "some kids just stand out."
"When you see his picture, it just brings a smile because you remember he was just that kind of kid, a happy kid," Gleeson said.
Lobosco — a Special Forces medical sergeant — enlisted in the Army in January 2004 as a Special Forces candidate. He earned the distinction of being a Green Beret in January 2007. He was in his second deployment in the war on terror, and his awards and decorations include the Bronze Star and Purple Heart.
"The Army was his life," Kostes said.
Lobosco's profile on the social networking Web site MySpace shows his personal side. His interests include "anything that gets my heart racing and adrenaline flowing." Lobosco's favorite music ranged from alternative rock to hip hop. He didn't waste time on television and professed that "you can never read too much!" He liked "any and all horror movies, even the really corny b-rated ones."
According to Kostes, Lobosco updated his Facebook page on Aug. 20 with a post that stated "what you are is what you have been, and what you will be is what you do now."
Kostes said Lobosco had been living outside of Fort Bragg in Fayetteville, N. C. Kostes also remembered Lobosco living in Bridgewater during high school.
Somerville Mayor Brian Gallagher said borough flags would fly at half staff in honor of Lobosco.