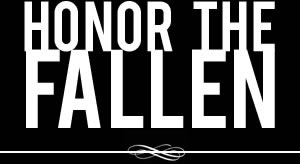 Honoring those who fought and died in Operation Enduring Freedom, Operation Iraqi Freedom and Operation New Dawn
Search Our Database
Army Staff Sgt. Bradley D. King
Died April 2, 2007 Serving During Operation Iraqi Freedom
---
28, of Marion, Ind.; assigned to the 2nd Battalion, 152nd Infantry Regiment, 76th Infantry Brigade, Marion, Ind.; died April 2 in Amiriyah, Iraq, of wounds sustained when an improvised explosive device detonated near his vehicle during combat operations.
---
2 Indiana soldiers die in Iraq
The Associated Press
A West Point graduate from northern Indiana and an Indiana National Guardsman both died in Iraq, military officials said April 4.
Army 1st Lt. Neale Shank of Fort Wayne died April 2 in Baghdad, and National Guard Staff Sgt. Bradley King of LaFontaine died April 3.
The death of 25-year-old Shank was not related to combat and was being investigated, the Department of Defense said April 4. King, 28, was fatally injured by an improvised explosive device during combat operations in Al Amiriyah, National Guard officials said.
Shank enlisted in the Army after graduating from Fort Wayne's Concordia Lutheran High School in 1999, then was accepted into the U.S. Military Academy, graduating in 2005. He left in July for his Iraq assignment and was a member of the 10th Mountain Division, based at Fort Drum, N.Y.
"Neale had a lot of integrity,'' said his father, Mike Shank. ``He was well rounded and street wise. We had a long talk before he left. Neale wanted people to know that they (the American military) were doing good things over there.''
King, a 1997 graduate of Mississinewa High School in Gas City, had worked at the National Guard Armory in Marion before being deployed to Iraq, said his uncle, John Miller.
Miller said he knew King, who was married with a young child, was proud of his military work.
``He'd come down and tell stories about what he was doing,'' he said.
King was a member of an Indianapolis-based unit of the 152nd Infantry.
Sam Shank said he kept up with his grandson through the e-mails he sent to family members. The younger Shank had recently switched jobs, which should have taken him from the most dangerous areas, his grandfather said.
``I'm doing OK. I have a couple of hard days ahead,'' an e-mail sent last week said. ``I will talk to you later.''
Shank also is survived by his mother, Jackie Strasser, of Fort Wayne; a brother, Luke, a Navy lieutenant stationed in San Diego; and a sister, Naomi, of Fort Wayne.
The two deaths raise to 74 the number of people from Indiana to have died after being sent to the Middle East since the buildup for the invasion of Iraq began in 2003.