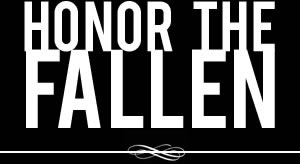 Honoring those who fought and died in Operation Enduring Freedom, Operation Iraqi Freedom and Operation New Dawn
Search Our Database
Army Staff Sgt. Brian M. Long
Died June 10, 2007 Serving During Operation Iraqi Freedom
---
32, of Burns, Wyo., died June 10 in Baghdad of wounds sustained in an explosion. He was assigned to the 2nd Battalion, 3rd Infantry Regiment, 3rd Brigade, 2nd Infantry Division (Stryker Brigade Combat Team), Fort Lewis, Wash.
---
Familes recall two Wyoming soldiers, airman killed in Iraq
The Associated Press
CHEYENNE, Wyo. — Relatives remember the two soldiers from Wyoming and an airman stationed at F.E. Warren Air Force Base as at Cheyenne who were recently killed in Iraq as men devoted to their families and their country.
Both Pvt. Scott A. Miller, 20, of Casper, and Staff Sgt. Brian M. Long, 32, of Burns, were part of Stryker units out of Fort Lewis, Wash. Airman 1st Class Eric M. Barnes, 20, of Lorain, Ohio, had been stationed at F.E. Warren since 2005, according to the Defense Department.
Miller died June 9 in Baqubah, Iraq, of wounds from enemy small arms fire. He was assigned to the 5th Battalion, 20th Infantry Regiment, 3rd Brigade, 2nd Infantry Division.
Miller received his diploma from Natrona County High School in Casper in 2004, then enlisted in the Army in 2004 and reported to Fort Lewis later that year, eventually becoming a sniper, according to the Pentagon.
His grandmother, Mary Harris, said he enjoyed eating, hunting for deer and taking her out to dinner, including a splurge at a Red Lobster when he was home on leave in March.
"Nobody, nobody wants to bury their children. Children are to bury us," Harris said. "It's incomprehensible, and it's the mystery of life."
Long, assigned to the 2nd Battalion, 3rd Infantry Regiment, 3rd Brigade, 2nd Infantry Division, died in Baghdad on June 10 of wounds from an explosive ordnance.
Long, a former sailor who most recently lived in Roy, near Fort Lewis, reported to the post in December 2000 and was on his second assignment to Iraq. He leaves a wife, Brenda, and three children, Sydney, 7, Shelby, 3, and Sage, 1.
He regularly used a satellite link to read to his children before bed, relatives said.
Kristina Sheets, Long's sister, said he was on his second yearlong tour of Iraq. She said he was expected to be home at the beginning of June, but said that his tour had been extended by about a month.
Sheets said the family has kept a clipping of a photograph that appeared in the official newspaper of Fort Lewis that shows Long handing a teddy bear to an Iraqi child whose father had been killed.
"There was a little boy over there starving," Sheets said. "And my brother gave him his rations. He was just a good guy with a really big heart."
Barnes was in an Air Force convoy that was attacked Sunday with an improvised explosive about 100 miles south of Baghdad. He died on the way to a medical facility in the Green Zone in Baghdad.
Barnes had volunteered for a second tour in Iraq, his father, Tom Barnes, said June 11.
"It was like the Air Force was made for Eric, and Eric was made for the Air Force," Tom Barnes said. "He was very upbeat. He thought that the United States had done a lot of good going over there."
Barnes joined the Air Force in May 2005. He was assigned later that year to the 90th Logistics Readiness Squadron at F.E. Warren.
"The loss of Airman Barnes weighs heavily on the hearts of our entire Warren family," Col. Michael Carey, commander of the 90th Space Wing, said in a release. "Our thoughts and prayers are with Eric's family, co-workers and friends during this difficult time."
A memorial service for Barnes was scheduled for 1 p.m. June 14 on the Cheyenne air base.
---
Burns pays tribute to fallen soldier
The Associated Press
BURNS, Wyo. — Katlyn Graves and Jackie Daywitt never met Army Staff Sgt. Brian Long.
But when they heard Long died in Iraq, they wanted to do something.
"We had been talking about him, that we'd lost a solder from Burns," said Graves, 17. "Jackie said it would be kind of nice to do something for him. She said, 'Well, what if we had a banner made?' "
The vinyl banner hangs on a wall at End of the Trail gift shop and restaurant at the Antelope Truck Stop just off Interstate 80 near Burns.
Graves is a waitress there; Daywitt is one of the owners.
"I just felt like saying 'I'm sorry' wasn't enough," Daywitt said. "I wanted to have something they [his family] could take a hold of and look at to let them know that the community indeed cared."
The message printed across the banner reflects the sentiments of many in Burns and the surrounding eastern Laramie County area.
"Brian Long we salute you. One of our own," it reads in bold blue letters.
Many employees helped out with the banner project, Daywitt said. The loss has touched her.
"It was so personal; it was so close," she said. "It's community, you know."
They want people to sign the banner. Then they will give it to Long's family within the next few weeks.
"It shows the family that we care and we do honestly salute and appreciate everything that our soldiers do for us," Graves said.
Long was killed June 10 after a roadside bomb exploded in Baghdad. He was on his second tour in Iraq and was due home in early June. Officials had extended his tour. He was stationed out of Fort Lewis, Wash.
Among survivors are his wife, Brenda, and three children, as well as his mother and sister and other relatives.
A service was held Wednesday at Cheyenne Hills Church.
Long, 32, had served in the military since he enlisted in the early 1990s after he got his high-school diploma.
He came to Burns as a toddler and attended elementary schools in Hillsdale and Carpenter.
A class of sixth-graders from Carpenter Elementary near Burns — including his nephew Mikey Sheets — wrote letters to Long this spring. The students also sent him a package of food and supplies.
"I told him about my family and that we were getting a puppy and that I like to play sports," said Megan Smith, 11, of Carpenter.
Long's death saddened her.
"I thought, 'That's too bad,' " she said. "His family is pretty sad."
Megan and her family attend Carpenter United Methodist Church, whose members also sent Long a care package.
Sixto Delgado runs Burns Subs and Coffee, located a few feet from the post office.
Delgado said he hopes something can be done for Long during the Burns Day parade June 23.
He said he tries to think how he would react if he were a relative.
"The truth is you don't know how you're going to take it," he said. "It's too personal for you to imagine what someone is going through. You want to respect their privacy and allow them time to grieve."
The post office on the corner is a busy hub for the town. People come here to get their mail, drop off packages and say hello.
Postmaster Pam Gross has worked there for 14 years. She knows the family.
"He married a local girl," she said.
If people don't know where to send condolence cards, Gross said, they can put the family's name on the envelopes. She will make sure the cards get to them.
The loss has touched her.
"It made me appreciate the sacrifices that our soldiers make a whole lot more than it did a week before it happened," Gross said. "They say that's the 'ultimate sacrifice.' But you can't really appreciate the sacrifice the families make until you personally know the families.
"Everybody in town has just felt very deeply about it."
Polly Helzer of Burns is making a wall hanging for the family. She has made quilts for years, often for cancer raffles and other volunteer efforts.
She doesn't know Long or his relatives. But that doesn't matter.
"I wanted to do something," she said. "They are part of the community in which I live."
---
Mother remembers soldier killed in Iraq for his compassion
The Associated Press
Perhaps because he missed his children, Army Staff Sgt. Brian M. Long took a special interest in helping Iraqi children.
Long's final letter to his mother, Lynn Curtiss, contained a photograph of him handing a teddy bear through a fence to a small girl. A note with the photo said, "See, mom, I'm trying to help out as much as I can."
Long, 32, of Burns, Wyo., was killed June 10 in Baghdad by an explosive. He was a 1993 high school graduate and was assigned to Fort Lewis, Wash. He was on his second tour.
He served four years in the Navy and later joined the Army, where he intended to make a career. He wrestled, rode bulls and liked to ride his motorcycle.
While in the Army, Long revealed his compassionate side. When a friend committed suicide, he spent several days offering help and comfort to the man's family.
When his mother became too ill to work, Long helped cover the cost of her medication.
"That's just how he was," Curtiss said. "I don't think there was anything that kid wouldn't do for anybody."
He is survived by his wife, Brenda Long, daughters, Sydney, 9, and Shelby, 3, and a son, Sage, 1.