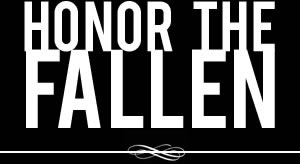 Honoring those who fought and died in Operation Enduring Freedom, Operation Iraqi Freedom and Operation New Dawn
Search Our Database
Army Staff Sgt. Brian R. Hellermann
Died August 6, 2003 Serving During Operation Iraqi Freedom
---
35, of Freeport, Minn.; assigned to C Company, 2nd Battalion, 325th Parachute Infantry Regiment, 82nd Airborne Division, Fort Bragg, N.C.; died of injuries received when an Iraqi vehicle fired upon his unit during an ambush Aug. 6 in Baghdad.
---
N.C. soldier, Minnesota native remembered at Salisbury funeral
Associated Press
SALISBURY, N.C. — A Fort Bragg soldier killed in the line of duty in Iraq was remembered Thursday as a man devoted to his military career.
Staff Sgt. Brian Richard Hellermann was fatally injured Aug. 6 when an Iraqi vehicle opened fire on Hellermann's 82nd Airborne unit.
At Thursday's funeral in the chapel at Lyerly Funeral Home, brother-in-law Jamie Livengood read a letter he wrote to Hellermann after his death — one he said he had meant to write for months.
"Brother-in-law, brother I never had," Livengood read. "It makes me feel better knowing that you went home the way you wanted to go."
More than 150 mourners filled pews in the small chapel, many weeping and hugging as Hellermann was remembered and songs were played in tribute to him.
His flag-draped coffin rested at the front of the chapel.
A native of Freeport, Minn., Hellermann leaves a wife, Rowan County native Michelle Livengood Hellermann, and two children — son Travis and daughter Katelyn.
He also is survived by his mother, Caroline Hellermann Erickson, and stepfather Wally Erickson, both of Freeport.
Jamie Livengood told his brother-in-law that he will wear patches from Hellermann's military uniform every day on his work clothes.
"I want you to be my anchor, forever looking over my shoulder, watching over me," he said.
"You gave your all, family," the Rev. Billy Ray Huffman, pastor at Parkdale Baptist Church in Salisbury, told survivors. "You gave the ultimate sacrifice."
Huffman, a longtime minister to the Livengood family, said he spoke with Hellermann's commanding officer in Iraq.
"He did his job," Huffman said. "He went about his job quietly. ... Brian carried on like so many of you, he carried on his duties and we never heard anything about Brian. ...
"America, we need to wake up. This very freedom we have today is threatened. Thank God for those who give. This is not for nothing — it is not for nothing."
Huffman played recordings of Sarah McLachlan's "I Will Remember You" and Clint Black's "Half The Man" — an apparent tribute to Hellermann's stepfather.
And he turned to the Bible, citing John 15:13: "Greater love hath no man than this, that a man lay down his life for his friends."
When a balky compact disc player stymied Huffman's effort to play a final song — Vince Gill's "Go Rest High On That Mountain" — Tom Killgore, a Fort Bragg-based chaplain for the 82nd Airborne, stepped in.
"I'm no Vince Gill, but my mama did teach me to read," Killgore told the mourners before reading from the lyrics: "Go rest high on that mountain son, your work on earth is done. Go to heaven a-shoutin' love for the Father and the Son."
Hellermann was buried at Rowan Memorial Park.
---
Minnesota soldier killed in Iraq
A soldier who grew up in Minnesota and died in an Iraqi ambush this week was remembered as someone who believed his father would have taken great pride in his military service.
The Pentagon announced Aug. 7 that Staff Sgt. Brian R. Hellermann, 35, was killed a day earlier in Baghdad. An Iraqi vehicle opened fire on Hellermann's unit, and he died of injuries received during the ambush.
Hellermann, who grew up in Freeport, Minn., was the second Minnesota soldier killed in Iraq since the current war began. He was assigned to C Company, 2nd Battalion, 325th Parachute Infantry Regiment, 82nd Airborne Division in Fort Bragg, N.C.
He lived there with his wife, Michelle, and two children — son, Travis, 14, and daughter, Katelynn, 9.
Hellermann had served in the military for 17 years and planned to retire sometime after he hit the 20-year mark.
In a Feb. 13 e-mail to a friend, Hellermann wrote, "I'm still in because I want to provide the freedom to all those I love and care about."
Still, Hellermann was nervous before he left for Iraq in February, said his sister, Michelle Wolbeck. "He went over there knowing he could come back or not come back," she said.
Hellermann's mother, Caroline Erickson, said she last heard from her son in a telephone call about six weeks ago. "He said there was still a lot of activity going on, you've got to be careful at all times," she said. "He seemed to be in an upbeat mood. He tried to reassure us that everything was going good over there."
Erickson said her son told her he was part of a team that was searching for members of the former Iraqi regime.
Hellermann graduated from Melrose High School in 1986 and enlisted in the Army soon after.
Scott Middendorf of St. Cloud went to high school with Hellermann. Middendorf is now a recruiter in the Minnesota Army National Guard.
"One of the reasons (Brian) chose the 82nd Airborne was that he always liked a thrill, always liked the adventurous side of things," he said.
But beyond that, Hellermann believed that his father would have taken great pride in knowing that he was serving his country, Middendorf said.
Hellermann grew up in the gently rolling countryside of Stearns County with his parents and two sisters.
His father, Luverne Hellermann, died of a heart attack at age 38, when Brian was about 15.
"Throughout high school and even after, there were several times when he was talking about his dad and how he wanted his dad to be proud of him and the life he was living, and I'm pretty sure that was his whole reason for joining the military in the first place," Middendorf said.
Freeport is about 25 miles west of St. Cloud in central Minnesota.
— Associated Press