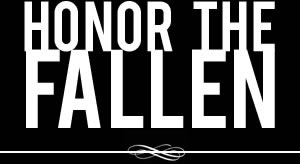 Honoring those who fought and died in Operation Enduring Freedom, Operation Iraqi Freedom and Operation New Dawn
Search Our Database
Army Staff Sgt. Charles D. Allen
Died January 4, 2007 Serving During Operation Iraqi Freedom
---
28, of Wasilla, Alaska; assigned to the 296th Brigade Support Battalion, 3rd Brigade, 2nd Infantry Division, Fort Lewis, Wash.; died Jan. 4 in Baghdad of injuries suffered when his unit came in contact with enemy forces using small arms fire during combat operations.
---
Soldier from Alaska dies
The Associated Press
A soldier from Alaska, whose father lives in Montana, has died in Baghdad of injuries suffered by enemy small arms fire in combat.
Staff Sgt. Charles D. Allen of Wasilla was assigned to a support group for the 296th Brigade Support Battalion, 3rd Brigade, 2nd Infantry Division at Fort Lewis, Wash.
He died on Jan. 4.
His father, Charles Allen, lives south of Chester, Mont.
Allen, 28, had been in the Army since September 1995, according to Fort Lewis spokesman Bob Reinert. Allen arrived at Fort Lewis in February 2006 and worked in the medical field as an emergency care sergeant, Reinert said.
Allen also had been stationed in Louisiana, North Carolina, South Carolina, Georgia, Korea and once at Fort Wainwright, Reinert said.
---
Community honors Colony grad killed in combat
The Associated Press
WASILLA, Alaska — Family and friends remembered Staff Sgt. Charles Donald Allen as a natural leader during a memorial service Feb. 11.
They also remembered the teenager crazy enough to walk on the hood of a pickup going 30 mph and compassionate enough to help his terminally ill grandfather die with dignity and comfort.
"He was not alive nearly long enough and I loved him dearly," Allen's mother, Kathy Allen, said during the service. "But he served his country, and from the time he was a young boy he wanted to serve his country."
A neatly folded American flag — the flag handed to Allen's family at his military funeral — was displayed at the Colony High School service in a triangular wooden box, along with Purple Heart and Bronze Star medals recognizing his injury and bravery in combat.
Allen, 28, was killed Jan. 4 in Baghdad, shot in the neck by small-arms fire.
Allen deployed with a Stryker brigade based at Fort Lewis, Wash., as part of the 296th Brigade Support Battalion, 3rd Brigade, 2nd Infantry Division.
Allen served a previous deployment in 2003-04, during which he ran the wound care center at Abu Ghraib prison.
Well before that, Allen was a founding member of Colony High School's Junior Reserve Officer Training Corps.
Allen was "a mentor, a guide and a hell of a good soldier," remembered 1st Sgt. David Gogert, an ROTC instructor at Colony who taught Allen.
Allen, born in Fairbanks, grew up in Alaska and in the Lower 48. He spent all his high school years at Colony, where he met his wife, Kerensa Allen, in 1996. The couple have a 7-year-old son, O'rion.
When his grandfather was diagnosed with terminal cancer, it was Allen who helped with his care, his aunt, Lynda Smalley, said. She called him "a rock" for the rest of the family.
"I fully expected him to be a doctor or a physician's assistant when he got out of the military, a paramedic," she said.
Allen's stepfather, Tony Shelton, remembered the high-intensity side of his stepson. Shelton first told the story of the moving pickup. Then he said Allen ended up rolling the truck.
"He never really asked for a lot. He just did it," Shelton said. "He was a self-starter."
The memorial service drew about 100 people, among them Gov. Sarah Palin.
"Please know of the appreciation that we all have for your son ... for all that he has provided in terms of safety and freedom for all of us," Palin said.