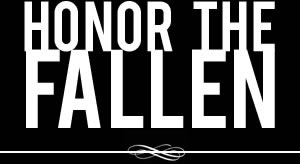 Honoring those who fought and died in Operation Enduring Freedom, Operation Iraqi Freedom and Operation New Dawn
Search Our Database
Army Staff Sgt. Christopher Bunda
Died January 25, 2004 Serving During Operation Iraqi Freedom
---
29, of Bremer, Wash; assigned to the 2nd Battalion, 3rd Infantry, based at Fort Lewis, Wash.; killed Jan. 25 when his boat capsized during a patrol on the Tigris River. Bunda was originally listed as duty status whereabouts unknown. His remains were recovered Feb. 10.
---
Missing soldier's wife struggles to answer children's questions
Associated Press
BREMERTON, Wash — Michele Bunda does her best to answer her children's questions about their father, Army Staff Sgt. Christopher Bunda, missing since Sunday in Iraq.
"Our 3-year-old son and 6-year-old daughter are aware of what is going on and they are sad, but I don't think they understand yet," she told the Seattle Post-Intelligencer at the family's home Tuesday night.
"I told my daughter, 'Papa is missing, and they can't find him,' and she says, 'Why?"' Bunda said. "I told her, 'I don't know, we'll just pray that he's OK.'
"But then she asks, 'Why is Poppa in the Army? Why can't he do something else like other children's fathers?"'
Christopher Bunda, 29, assigned to the Stryker brigade in the 2nd Battalion, 3rd Infantry, at Fort Lewis near Tacoma, "is proud to be in the Army," his wife said.
The Bundas grew up in the Philippines and bought their current home in March.
"He likes to do so much around the house," Michele Bunda said. "He remodeled one of the floors, made it wood after we bought the house and did all the cement work in the back yard."
Christopher Bunda was identified Tuesday by the Pentagon as missing in the Tigris River near Mosul.
Bunda was one of four Stryker brigade soldiers on a river patrol with Iraqi police when the police boat capsized Sunday. The other three U.S. soldiers reached shore but three Iraqi police officers also were listed as missing in the swift-flowing, chilly waters.
Two U.S. soldiers in an OH-58 Kiowa Warrior helicopter that crashed while helping in the search for Bunda also are listed as missing — 1st Lt. Adam G. Mooney, 28, of Cambridge, Md., and Chief Warrant Officer Patrick D. Dorff, 32, of Minnesota, both from the 3rd Squadron, 17th Cavalry, 10th Mountain Division, at Fort Drum, N.Y.
The cause of the crash and capsizing were under investigation, but U.S. officials have said they do not believe hostile action was involved.
"I'm still hoping. I feel he's still alive. Sometimes you just have that feeling," Michele Bunda said. "I'm very tired from the waiting, holding that little bit of hope that he will show up."