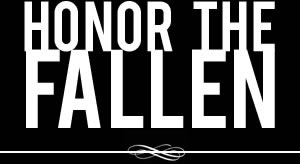 Honoring those who fought and died in Operation Enduring Freedom, Operation Iraqi Freedom and Operation New Dawn
Search Our Database
Army Staff Sgt. Christopher J. Schornak
Died February 26, 2006 Serving During Operation Iraqi Freedom
---
28, of Hoover, Ala.; assigned to the 1st Battalion, 12th Infantry Regiment, 4th Brigade Combat Team, 4th Infantry Division, Fort Hood, Texas; killed Feb. 26 when his dismounted patrol was engaged by enemy forces using small-arms fire in Baghdad.
---
Close to home: Fallen soldier's life story gives war reporter new perspective
By Leon Alligood
I have written about 50 obituaries of service members killed in Iraq since fighting started there three years ago this month.
I did not know any of the dead personally. I never got the chance to shake their hands. Or listen to their life stories. Or watch them proudly hand over a photo of a loved one for me to see.
That changed with the death of Staff Sgt. Christopher Schornak, 28. He was killed by small-arms fire Feb. 26 as he led his squad on a patrol in Baghdad.
Schornak, formerly of the 101st Airborne Division at Fort Campbell, Ky., had been assigned to the 4th Infantry Division at Fort Hood, Texas, earlier this year.
I knew the man. Readers of my newspaper knew him, too.
Schornak's wife, Robyn, was six months pregnant when her husband left for Iraq.
By the time we published a story March 26, 2003, she was days away from delivering the couple's first-born, anxious for the baby to arrive and for her husband to come home safely.
Robyn, who grew up in Hendersonville, Tenn., and Springfield, Tenn., shared her hopes and fears with readers, and readers responded with notes and gifts and prayers.
One of the young woman's concerns was that her soldier-husband would not immediately know he was a dad. Sometimes it took up to six days for the news to pass through the military chain.
On April 1, 2003, Tristan James Schornak came squalling into this world. A photo of the infant was shuttled around the globe to Tennessean photographer John Partipilo, who was embedded with the sergeant's unit, the 1st Battalion, 327th Infantry Regiment.
Schornak got to see a photo of his new son in hours, not days. Today, that little boy is almost 3.
And fatherless, although the active preschooler is too young to comprehend the tragedy that has befallen him and his mother, a widow at 24.
Two days after the soldier's death, with tears tracing a salty path down her cheeks, Robyn remembered her late husband for the loving spouse he had always been, for the nurturing father he learned to be.
And for the soldier he was born to be.
"That's what he was called to do," she said.
The couple tried life without the Army. About 18 months after returning from his first tour in Iraq in February 2003, Schornak, a native of Marietta, Ga., decided to leave active duty and switched to the reserves. The former sergeant tried working for a heavy equipment firm in Birmingham, Ala.
"He hated it," said Robyn. "He was miserable, and that made me miserable, and that made everybody else miserable. We discussed it, and he said he wanted to go back."
Even though he was not offered a post at the 101st Airborne, his top choice, he still re-enlisted.
"I never tried to talk him out of it," Robyn said.
She spoke in the living room of the small white house she rented in Franklin, Ky., to be near her mother while her husband was deployed. She wore a T-shirt that read "Army Wife," a pair of dark pants, the ensemble punctuated by a pair of fuzzy brown slippers on her feet and an elegant pair of twin loop earrings swaying beneath her ear lobes. On a table next to her was a cell phone that rang every five to six minutes, like clockwork.
Sometimes when she talked on the phone, to people as far away as Baghdad, she closed her eyes to keep from sobbing. Relatives — siblings and in-laws — swirled around her.
Husband and wife had last spoken to each other the day before he died. She thinks hard trying to remember whether there was any changed inflection in his voice, any telltale discrepancy in his manner that could be construed as a premonition. There was none.
"He was Chris, just Chris. He was upbeat and in great spirits. He was joking with me," Robyn said.
Nothing prepared her for the summons to her mother's home. Robyn had not told the military she had moved from her mother's home to a rented house on Morris Street. Her mom did not say why Robyn must come quickly.
On the 10-minute drive, she prayed there wouldn't be a car with government tags in the driveway. When she saw it, she prayed the men inside would be wearing their camouflage battle dress uniforms, instead of their Class A dress uniforms, buttons gleaming, shoes shining. BDUs would mean Chris was wounded. Class As would mean he was gone.
What she knows of her late husband's final moments she learned from the soldiers who were with him Feb. 26. They called all through the afternoon I spoke with her.
The evening patrol was uneventful, Robyn was told, until Schornak's squad approached two suspicious vehicles on a side street. Her husband's comrades told her Schornak was warning the rest of his men, signaling with his flashlight. The soldiers said her husband was picked off by a slanting shot that entered his chest high, near the shoulder, an area not covered by body armor.
"They said Chris was a real hero," she said. "They said he died right there."
Schornak's death came about three weeks before he was scheduled to come home for two weeks of rest and relaxation. He was planning to be there for Tristan, a sandy-haired boy who likes to play with toy dinosaurs and miniature trucks, when the youngster turned 3.
"He loved being a dad," Robyn said.
I knew that already. The last time I saw Schornak was February 2004 at Camp Victory, a desert tent village near Kuwait City where soldiers wait for chartered planes to take them home after their tour of duty in Iraq ends.
The planes also were for embedded reporters. Schornak, presenting a war-wizened visage common to veterans of any war, was in line at a Pizza Hut concession. I was behind him. I saw from the patch on his shoulder he was with the 101st Airborne and asked his name.
When he said "Schornak," I told him I was finally glad to meet him in person. And I shook his hand.
As we waited for our cheesy pies to cook, we talked of many things, of the horrors and fears of war, of his pride in his men, and — as he reached into his wallet to retrieve a baby's photo — of a son he wanted to get to know.
The writer, 52, is a general assignment reporter for The Tennessean, a daily newspaper in Nashville, and the Tennessee correspondent for USA Today. He has been embedded with the 101st Airborne Division, both in Afghanistan and Iraq, and covers Fort Campbell, Ky.