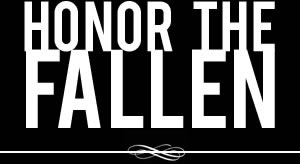 Honoring those who fought and died in Operation Enduring Freedom, Operation Iraqi Freedom and Operation New Dawn
Search Our Database
Army Staff Sgt. Christopher M. Falkel
Died August 8, 2005 Serving During Operation Enduring Freedom
---
22, of Highlands Ranch, Colo.; assigned to the 1st Battalion, 3rd Special Forces Group, Fort Bragg, N.C.; killed Aug. 8 by enemy small-arms fire as his unit was conducting combat operations in Deh Afghan, Afghanistan.
---
Biography of a fallen hero - Staff Sgt. Christopher M. Falkel
By Jeff Falkel
Chris was born on September 24, 1982 in Boston, Mass. He lived in Athens, Ohio from 1984 to 1990 - we then moved to Littleton, Colo. Chris attended Northridge Elementary School, Cresthill Middle School and graduated from ThunderRidge High School in 2001.
Chris enlisted in the Army on October 25, 2001. He was stationed at Fort Benning, Ga., for his basic training and his Advanced Infantry Training (AIT). He graduated AIT in March, 2002. He went on to attend Airborne School at Fort Benning before being assigned to Fort Bragg, N.C., where he was a member of the fourth class of the Special Operations Preparatory Course.
In June 2002, he completed the Special Forces Assessment and Selection course and assigned to the Special Forces Qualification Course. He graduated May 21, 2003. After finishing his Arabic Language course and SERE training, he was assigned to Operational Detachment, Alpha 316, Company A, 1st Battalion, 3rd Special Forces Group (Airborne) as a weapons sergeant (18B).
He was promoted to staff sergeant on November 1, 2004. His schooling in Special Forces included Blackwater Combat Marksmanship Course, Gryphon Group Force Protection Course, Mid-South Self Defense Institute, SFARTAETC and his favorite course - the one he was most proud of - Special Operations Target Interdiction Course.
His first overseas deployment came in February, 2004 to Afghanistan in support of Operation Enduring Freedom. His second deployment was also to Afghanistan in June, 2005 and he was killed in action there on August 8, 2005. He was later buried at Arlington National Cemetery on August 22, 2005.
Staff Sgt. Christopher M. Falkel's awards include: the Silver Star, Purple Heart, Meritorious Service Medal, Army Commendation Medal, Army Good Conduct Medal, National Defense Service Medal, Afghanistan Campaign Medal, Global War on Terrorism Expeditionary Medal, Global War on Terrorism Service Medal, Noncommissioned Officer Professional Development Ribbon, Army Service Ribbon, Combat Infantry Badge, Parachutist Badge, and Special Forces Tab.
* * * * *
Colorado Green Beret dies in Afghanistan firefight
The Denver Channel / Associated Press
DENVER — A 22-year-old Highlands Ranch Green Beret was killed in Afghanistan this week, the Department of Defense announced Wednesday.
Staff Sgt. Christopher M. Falkel died Monday in Deh Afghan while his unit was conducting combat operations.
The DoD said that Falkel's unit was engaged by enemy forces in small arms fire when he was hit.
After graduating from ThunderRidge High School, Falkel joined the Army in October 2001. He began Special Forces training in 2002 and graduated a year later, after completing courses in Arabic language and survival, evasion, resistance and escape, the Army said.
Falkel was a weapons sergeant assigned to the 1st Battalion, 3rd Special Forces Group, at Fort Bragg, N.C. He was deployed to Afghanistan in June.
His parents, Jeffrey and Dianne Falkel, released a statement after their son's death.
"Two parents could not be more proud of their son," the statement said. "He was very, very special and dedicated and considered it an honor to serve his country."
Christopher Falkel's best friend and childhood neighbor, Matthew Sahagun, told the Rocky Mountain News that Falkel was the epitome of a tough, principled soldier.
"Chris was a warrior," Sahagun said Wednesday. "Since an early age he always had it in him. He was brave beyond belief and always by your side if you needed him."
Sahagun said Falkel's other interests included snowboarding and driving fast in his 1993 Acura Integra.
"The only thing that ticked me off about him — he was always better than me," Sahagun said with a smile, himself a member of the Marine Corps.
Falkel is the second serviceman from Colorado to be killed in Afghanistan in six weeks. Petty Officer 2nd Class Danny P. Dietz, 25, of Littleton, was killed on June 28 during what the military described as a counterterrorism operation. He was a member of an elite Navy SEAL unit.
A purported al-Qaida-made video shown this week by Al-Arabiya television shows what appears to be Dietz's Department of Defense ID card.
It also shows other captured U.S. gear, including a laptop, an M-16, military radios and a global positioning satellite display.
The authenticity of the videotape could not be confirmed. Air Force Capt. Lennea Montandon, a spokeswoman for U.S. Central Command in Qatar, said the military would not comment because it had not seen the broadcast.
—
Copyright 2005 by TheDenverChannel.com. The Associated Press contributed to this report. All rights reserved. This material may not be published, broadcast, rewritten or redistributed.