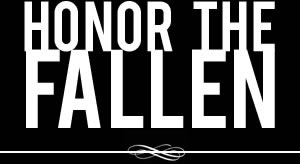 Honoring those who fought and died in Operation Enduring Freedom, Operation Iraqi Freedom and Operation New Dawn
Search Our Database
Army Staff Sgt. Clay A. Craig
Died April 29, 2008 Serving During Operation Iraqi Freedom
---
22, of Mesquite, Texas; assigned to the 1st Squadron, 75th Cavalry Regiment, 2nd Brigade Combat Team, 101st Airborne Division (Air Assault), Fort Campbell, Ky; died April 29 in Baghdad from wounds sustained when he received small-arms fire during combat operations.
---
101st's 2nd BCT seeks those responsible for soldiers' deaths
By Jake Lowary
The (Clarksville, Tenn.) Leaf-Chronicle
Following the 101st Airborne Division's deadliest month in the current deployment, the 2nd Brigade Combat Team is committed to finding those responsible for the deaths.
On April 29, two 2nd BCT soldiers died during combat operations in Baghdad, Iraq.
Staff Sgt. Clay A. Craig, 22, of Mesquite, Texas, and Staff Sgt. Bryan E. Bolander, 26, of Hemet, Calif., died from small-arms fire and an improvised explosive device, respectively.
The 2nd BCT has taken a proactive approach to finding those responsible, a 2nd BCT spokesman said this week.
"We are aggressively seeking out information and intelligence sources to find those responsible and bring them to justice," 2nd BCT spokesman Maj. J. Frank Garcia told The Leaf-Chronicle via e-mail from Iraq.
Garcia said the brigade continues to keep the families and friends of the fallen soldiers in their prayers as they search for the responsible parties.
Craig and Bolander's deaths marked the 10th and 11th for the 101st in April, making it the deadliest month since three 101st brigades deployed to Iraq in September.
Prior to April, January — with eight deaths — had been the division's deadliest month. No 101st soldiers were killed in March.
A total of 31 soldiers assigned to the 101st have died during the current deployment.
Of those, 11 have come from the 2nd BCT, second only to the 1st Brigade Combat Team, which has lost 17 soldiers.
Since the start of the Iraq war, 237 soldiers from Fort Campbell have died overseas.
Garcia said the location of the 2nd BCT and its focus of combat operations are not to blame for the recent spike in casualties.
"Every assigned unit area comes with its own set of variables," he wrote. "We do not attribute any specific reasons for our recent losses. These attacks occur randomly."
More than 12,800 soldiers from Fort Campbell are currently deployed to Iraq. An additional 7,300 are deployed to Afghanistan.
---
Army Staff Sgt. Clay A. Craig remembered
The Associated Press
Clay A. Craig lived with his sister his senior year and proved a very good housemate.
"I have four daughters and a niece who live with me, and he always making sure he took them to the movies and spent time with them. He was a very good young man," said his sister, Nita Edwards.
Craig, 22, of Mesquite, Texas, died April 29 in Baghdad of wounds from small-arms fire. He was a 2003 high school graduate and was assigned to Fort Campbell.
Born in Dallas, Craig grew up in Mount Pleasant. He moved to Mesquite for his senior year of high school. "He was just a very dedicated and respectful person, and he deserves the utmost respect and memory," his sister said.
He enlisted in the Army as a high school junior. "He was very respectful and very mature for his age," said Edwards.
Craig "was a very happy person who loved to make people smile," said his wife, Cynthia. The couple met while they both worked at a movie theater.
"He would not want anybody to feel sad or blame themselves," she said of his death. He was on his third tour.
He also is survived by a 1-year-old daughter, Izabel.