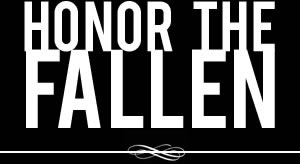 Honoring those who fought and died in Operation Enduring Freedom, Operation Iraqi Freedom and Operation New Dawn
Search Our Database
Army Staff Sgt. Curtis A. Mitchell
Died December 12, 2005 Serving During Operation Iraqi Freedom
---
28, of McConnelsville, Ohio.; assigned to the 3rd Squadron, 7th Cavalry, 2nd Brigade, 3rd Infantry Division, Fort Stewart, Ga.; killed Dec. 12 when an improvised explosive device detonated near his M1A1 Abrams tank during combat operations in Baghdad.
* * * * *
Pentagon's error upsets dead soldier's family
Associated Press
A Pentagon error incorrectly listing Evansville, Ind., as the hometown of an Ohio soldier who died in Iraq has bewildered the man's family, who wants the military to correct the mistake.
When the Defense Department announced Dec. 14 that Staff Sgt. Curtis "Tony" Mitchell had been killed two days earlier in Baghdad when a roadside bomb exploded under his tank, it listed Evansville as his "home of record."
But Charlie Mitchell, the oldest of eight siblings, said his brother never lived in Evansville. Their parents live in southeastern Ohio, where Curtis Mitchell, 28, also grew up, joining the Army right out of high school in McConnelsville, Ohio.
Charlie Mitchell, who lives in Springfield, Ohio, said their mother is trying to get the Pentagon to set the record straight about her son, whose widow and stepson live in Georgia, outside Fort Stewart.
A Pentagon spokeswoman admitted Friday that it made an error.
The family of Army Spc. Craig Conger, who is from Evansville, believes the mistake came about because Conger, 22, also was in the tank hit by the bomb.
Conger's mother, Karen Berning, said he called home Dec. 12, after suffering lacerations to his head and arm in the blast. When she talked to him again Dec. 15, they discussed the fact that the Pentagon had announced Mitchell was from Evansville.
"He said 'No. He's never been to Evansville,"' Berning said.
She said the mistake is understandable because the Pentagon is trying to get as much information as possible released quickly.
"We just want to make sure it's right," she said.
Charlie Mitchell said he has two surviving brothers in the military — one who just finished basic training in Texas in the Air Force, and Jimmy, who was on patrol with Curtis when the bomb went off. He watched the explosion from his tank, farther back in the convoy.
Charlie Mitchell said Jimmy was on his way home from Iraq for the funeral. "He needs us right now, I think," he said.
* * * * *
Soldier killed near end of tour honored in Ohio
The Associated Press
COLUMBUS, Ohio — A soldier who was killed 36 hours before he was to leave Iraq was raised to serve the United States, his father said during a memorial service.
Army Staff Sgt. Curtis Mitchell was killed Dec. 12 when a bomb exploded near his tank in Baghdad.
Mitchell, 28, was buried last week in South Carolina, but his family wanted to honor him with the service Thursday in the city where he was born.
His father, Edward Mitchell, served in Vietnam and raised patriotic sons, said the Rev. G.A. Haubrich, who baptized Curtis Mitchell.
Army Spc. Jimmy Mitchell, 20, served with his brother in the 3rd Infantry Division, based in Fort Stewart, Ga., and was on patrol with him when he was killed. A younger brother, Airman William Mitchell, 18, recently graduated from Air Force basic training.
The brothers said they do not regret their decisions to enlist.
Curtis Mitchell grew up near McConnelsville, 65 miles southeast of Columbus. He joined the Army out of high school in 1995.