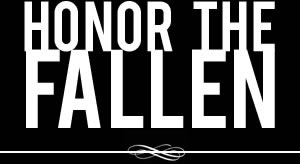 Honoring those who fought and died in Operation Enduring Freedom, Operation Iraqi Freedom and Operation New Dawn
Search Our Database
Army Staff Sgt. Daniel D. Merriweather
Died January 13, 2010 Serving During Operation Enduring Freedom
---
25, of Collierville Tenn.; assigned to the 118th Military Police Company (Airborne), 503rd Military Police Battalion (Airborne), 16th Military Police Brigade (Airborne), Fort Bragg, N.C.; died Jan. 13 at Combat Outpost McClain, Afghanistan, of wounds suffered when enemy forces attacked his vehicle with an improvised explosive device. Also killed was Pfc. Geoffrey A. Whitsitt.
---
DoD: Memphis soldier killed in Afghanistan
The Associated Press
MEMPHIS, Tenn. — The Department of Defense says a Memphis soldier was killed in Afghanistan by a roadside bomb.
Family members told The Commercial Appeal 25-year-old Army Staff Sgt. Daniel Dewayne Merriweather was killed Jan. 13 when the Humvee he was driving triggered the bomb.
He was assigned to the 118th Military Police Company, 503rd Military Police Battalion, 16th Military Police Brigade, Fort Bragg, N.C., where he lived with his wife, Rachelle.
Merriweather's sister, 27-year-old Adrienne Winton, told the paper her brother left behind two sons, 3-year-old Kale Rausch and 3-month-old Daniel Merriweather Jr.
Merriweather last saw his family in October when he returned to Memphis for two weeks for the birth of his second child.
"He was a very loving, caring person," Winton said. "He cared about his family. He would always call me and tell me what was going on."
Winton said Merriweather joined the Army in 2002, shortly after graduating from Overton High School, where he studied broadcast journalism and played football.
"He was always behind the camera," she said. "He didn't have one of those personalities where he liked to be in front of the camera."
Merriweather chose to join the military because he wasn't a "school person," she said. He preferred guns, sports, cowboy hats and boots, and country music.
He had served two previous tours of duty — first in Afghanistan, then in Iraq — before he was shipped back to Afghanistan in May.
He also leaves his parents, Pamela and Darryl Finnie; and his 14-year-old brother, Darryl Finnie Jr.
Funeral arrangements have not been completed, but the family has asked that memorials be given to HIV research in lieu of flowers.
---
Enlisted before graduating high school
The Associated Press
Daniel Merriweather loved his cowboy boots and big belt buckles — and loved the Kool-Aid and candy his mom would send him in care packages.
"Daniel is all country," said his mother, Pamela Finnie.
But her son also was concerned: It was his third tour of duty in a combat zone, and he didn't think he was coming home this time. She told him to have faith and pray.
"He told me he didn't think God would hear him," Finnie said. "But I think he did pray and got a chance to get himself together, and here we are."
Merriweather, 25, of Collierville, Tenn., was killed by a roadside bomb Jan. 13 near Kandahar, Afghanistan. He was assigned to Fort Bragg, N.C., and lived in North Carolina with his wife, Rachelle.
Merriweather graduated from Overton High School and enlisted in the Army two days before graduating. The high school football player — he was a linebacker — didn't make his mom happy by joining at first, but she and others came to understand his patriotism and purpose.
"He'd just say it was something he had to do," said Thomas Ammons, one of the soldier's close friends.
Merriweather also is survived by two sons, Kale Michael Rausch and Daniel Merriweather Jr.; father, Daryl Finnie; two sisters; three brothers; and numerous other relatives and friends.