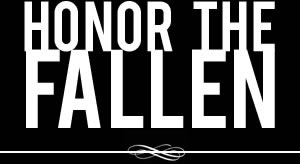 Honoring those who fought and died in Operation Enduring Freedom, Operation Iraqi Freedom and Operation New Dawn
Search Our Database
Army Staff Sgt. Daniel L. Arnold
Died September 28, 2005 Serving During Operation Iraqi Freedom
---
27, of Montrose, Pa.; assigned to the 1st Battalion, 109th Infantry Regiment, 28th Infantry Division, Pennsylvania Army National Guard, New Milford, Pa.; killed Sept. 28 when his M2A2 Bradley Fighting Vehicle was attacked by enemy forces using indirect fire in Ramadi, Iraq. Also killed were: Staff Sgt. George A. Pugliese; Sgt. Eric W. Slebodnik; Spc. Lee A. Wiegand, and Pfc. Oliver J. Brown.
* * * * *
Soldier paid the "ultimate price", says his dad
Daniel L. Arnold's family received word of his death on the same day that Arnold's father, Kendall, received a 62nd birthday card from him in the mail.
"Yes, I'm bitter, but my son wouldn't want me to be," said Janet Arnold, his mother. "He was a very focused, dedicated soldier. Unfortunately, he paid the ultimate price."
Arnold, 27, of Montrose, Pa., was killed Sept. 28 in Ramadi when his vehicle came under attack. He was assigned to New Milford.
Arnold had six years with the military, serving first with the Reserves, then the Guard. He graduated from high school in 1996 and got an associate's degree in truck mechanics. He did work on 18-wheelers.
"Everything he did, he excelled at," said Janet Arnold, his mother. He and his high school sweetheart, Kimberly, were married in June 2000 and their first son, Devin, was born in November 2001.
"One of their favorite things was going to Chuck E. Cheese," she said.
He also is survived by another son Kody, 1.
"He was an amazing father," she said. "He lived for those two boys. Everything he did was for them."