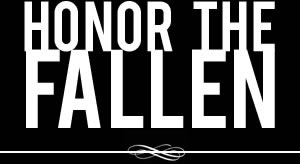 Honoring those who fought and died in Operation Enduring Freedom, Operation Iraqi Freedom and Operation New Dawn
Search Our Database
Army Staff Sgt. Darren P. Hubbell
Died June 20, 2007 Serving During Operation Iraqi Freedom
---
38, of Tifton, Ga.; assigned to the 1st Battalion, 64th Armor Regiment, 2nd Brigade Combat Team, 3rd Infantry Division, Fort Stewart, Ga.; died June 20 in Baghdad of wounds sustained when an improvised explosive device detonated near his vehicle. Also killed were Maj. Sid W. Brookshire, Pfc. David J. Bentz III and Spc. Joe G. Charfauros Jr.
---
Family remember soldier killed in Iraq
The Associated Press
The last time Gary Hubbell said goodbye to his son, Army Staff Sgt. Darren P. Hubbell, he warned him about the danger he was taking by going back to a war zone again.
"I told him, 'Look, counting the first few, this will be your fourth deployment. The odds are going to run out. I play the odds, the odds are not in your favor.' And he said, 'Dad, it's my job,' " the elder Hubbell said.
Hubbell, 38, of Tifton, Ga., was killed by a roadside bomb June 20 in Baghdad. He was a 1986 high school graduate and was assigned to Fort Stewart.
A 14-year Army veteran and a senior line medic, he had also served tours in Panama and Afghanistan. He loved to play computer games, was a history buff and enjoyed spending time outside at his fire pit.
Hubbell's grandfather, Clifford Hubbell, was a World War II veteran. "When Darren first went into the Army, my husband wrote to him all the time and always encouraged him," said his grandmother, Marion Hubbell. "And when my husband died, Darren took off his medal and put it in his casket."
He also is survived by his wife, Dana, a son, Darren P. Hubbell, a daughter, Marina, and stepsons Franklin and Nash Rigdon.