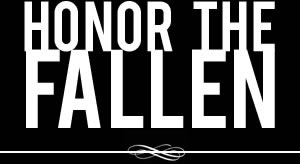 Honoring those who fought and died in Operation Enduring Freedom, Operation Iraqi Freedom and Operation New Dawn
Search Our Database
Army Staff Sgt. David D. Self
Died May 16, 2011 Serving During Operation Enduring Freedom
---
29, of Pearl, Miss.; assigned to Fires Squadron, 2nd Stryker Cavalry Regiment, Vilseck, Germany; died May 16 in Spin Ghbarga, Zabul province, Afghanistan, of wounds suffered when insurgents attacked his unit using an improvised explosive device.
* * * * *
4 soldiers killed in Afghanistan IED blast
By Patrick Quinn
The Associated Press
KABUL, Afghanistan — Four American soldiers serving with NATO forces in Afghanistan died May 16 in an explosion in the country's south, NATO and a defense department official said, bringing home the human cost of the U.S.-led push into Taliban strongholds.
The official said they were hit by an improvised explosive device. He spoke on condition of anonymity because relatives of those killed were still being notified. The latest deaths make a total of 16 NATO service members killed so far this month, and 167 so far this year.
The latest casualties came as the second-ranking U.S. general in Afghanistan said it was too early to tell if the killing of al-Qaida leader Osama bin Laden in neighboring Pakistan will have an impact on the Afghan war effort.
Lt. Gen. David Rodriguez, who is in charge of NATO's joint command, said that al-Qaida as a movement was not based on bin Laden's leadership alone and that the military has been waiting to see how his May 2 death will affect the strength of the terror group and its influence in Afghanistan.
Rodriguez said bin Laden's killing by U.S. Navy SEALs in the garrison city of Abbottabad had "no effects that we can see at this point. It's too early to see that, but we are continuing to watch that over time."
According to Rodriguez, al-Qaida has fewer than 100 operatives in Afghanistan, mostly providing support and resources to insurgents.
"The al-Qaida movement is not based on just one individual, and we will have to see what that impact is ... and how much that will be on the strength of al-Qaida and associated movements. But that is yet to be seen," Rodriguez said.
There has been hope that the killing of bin Laden will weaken the terror group's connections with the Taliban, especially with leaders such as Mullah Mohammed Omar who had personal ties to the dead al-Qaida leader. Pakistan may also feel pressured to help bring some Afghan Taliban leaders to the negotiating table. The Taliban's leadership is thought to be hiding in Pakistan.
Afghan President Hamid Karzai, who has often called on Pakistan for help with the Taliban, has been pushing for reconciliation with the insurgents. The United States has also been promoting what it has called a diplomatic surge to help find a nonmilitary solution to the fighting.
Rodriguez predicted that violence would increase further this summer as the Taliban try to retake territory they lost in southern Kandahar and southwestern Helmand provinces in the past year.
"We have said for several months that we will see a rise in violence this spring and summer. And as the Afghan government keeps gaining support from the people, the insurgents will continue to launch sensational attacks against soft targets," Rodriguez said.
He added that Afghan and coalition forces would try to expand security around Kandahar and Helmand and link the two regions.
"These were the two centers of the Taliban movement and the combined team holds them and intends to retain them. We know that the Taliban want them back and we expect, and we are seeing him, continue to attack. But everyday we hold them is one day more to build and harden the environment," said Australian Maj. Gen. Michael Krause, the coalition's deputy chief of staff for plans.
The Taliban recently launched a long-promised spring offensive and have carried out attacks in the southern and eastern parts of Afghanistan, near the border with Pakistan. The Taliban and other insurgent groups retain bases in safe havens across the border in Pakistan's lawless tribal areas.