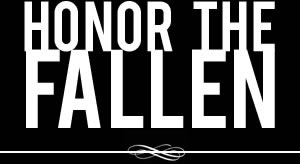 Honoring those who fought and died in Operation Enduring Freedom, Operation Iraqi Freedom and Operation New Dawn
Search Our Database
Army Staff Sgt. David J. Weisenburg
Died September 13, 2004 Serving During Operation Iraqi Freedom
---
26, of Portland, Ore.; assigned to the 2nd Battalion, 162nd Infantry, Oregon Army National Guard, Corvallis, Ore.; killed Sept. 13 when his military vehicle came under attack by small-arms fire and an improvised explosive device in Taji, Iraq.
---
Friends, family eulogize dead soldier
By Aviva L. Brandt
Associated Press Writer
PORTLAND, Ore.— Staff Sgt. David Weisenburg was remembered Sept. 21 for his contagious laugh, easy friendships and gentle spirit, just over a week after he was killed in a roadside bombing in Iraq.
His father, Jim Weisenburg, described him as a "gentle warrior" who was dedicated to the soldiers who served under him.
"My son was a warrior, and I'm proud of that," Weisenburg said during a memorial service attended by more than 1,000 people. "None of us is quite as safe as we once were because this man is no longer at his post."
Weisenburg, 26, of Portland, and Specialist Benjamin Isenberg, 27, of Sheridan were killed Sept. 13 while on a daily patrol mission near Taji, Iraq. Insurgents detonated a bomb and then attacked the patrol with small arms fire.
A memorial for Isenberg is scheduled for Sept. 23.
Weisenburg joined the Army immediately after high school and served four years as a chaplain's assistant in Kuwait and Korea. After completing his active duty, he enlisted in the Oregon National Guard. His unit was activated last October and shipped out early this year.
Before going to Iraq, Weisenburg was taking classes at Portland State University and working as an assistant operations manager for Star Park in Portland.
He returned home a few weeks ago to attend his sister's wedding. While home, his father said the family wished they could keep him safe at home.
"He said, 'I want to go back.' I asked why, and he says, 'There's people there who depend on me and I have a job to do,"' Jim Weisenburg said.
His sister, Elizabeth Weisenburg, recalled a time when they were young children that she was baking peanut butter cookies and accidentally put in a cup of salt instead of a teaspoon.
"I tasted them, and they were bad. I tried to talk Dad into eating them, and he wouldn't have anything to do with them. But I heard David say, 'I'll eat them, Liz. I think they're good,"' she said.
She said that story was indicative of the kind of brother David Weisenburg was.
"I have a pain in my chest because I miss you so much, but I look forward to seeing you again," she said.
Longtime friend John Bachman described teaching 3-year-olds in Sunday school with Weisenburg, who, he said, could always comfort the children when they were upset about being left by their parents. And he entertained the children well, Bachman said.
"David had a distinctive laugh. Sometimes David would laugh so loud, I'd think the pastor would come down in the middle of the sermon to tell us to be quiet," Bachman said.
Liane Brakke-Pound, who coached a high school swim team with Weisenburg, also remembered Weisenburg's laugh.
"He was always smiling and had the goofiest laugh, and I will always miss that laugh," she said.
Barry Schlesinger, one of the owners of Star Park, Weisenburg's employer, said his company planned to establish a scholarship fund in Weisenburg's name at Portland State University.