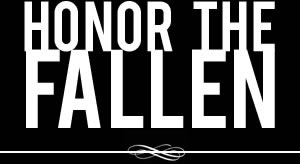 Honoring those who fought and died in Operation Enduring Freedom, Operation Iraqi Freedom and Operation New Dawn
Search Our Database
Army Staff Sgt. David L. Loyd
Died August 5, 2003 Serving During Operation Iraqi Freedom
---
44, of Jackson, Tenn.; assigned to the 1175th Transportation Company, Army National Guard, Brownsville, Tenn.; died in a Kuwaiti hospital after experiencing chest pains while on a mission on Aug. 5 in Kuwait.
---
Indiana native dies of heart attack in Kuwait
Associated Press
TERRE HAUTE, Ind. — A Terre Haute native who served with the Army National Guard died in Kuwait this week following a heart attack he suffered while on a routine mission, family members said.
David Loyd, 44, was living in western Tennessee with his wife Pamela Loyd, also a native of Terre Haute, when he was called up in February for deployment overseas.
Family members say Loyd enjoyed his job as a truck mechanic and hobbies of riding his Harley Davidson and tinkering with cars.
"But most of all he loved serving his country," said his mother-in-law, Bonnie Flinn, of Terre Haute.
Pamela Loyd said she will cherish a conversation she had with her husband Monday — only a day before he died — and also time spent together in late May and early June.
Her husband was able to return home for 10 days because the family's home was damaged by a tornado.
When it came time for his return to Kuwait, he was eager to get back to serving his country, his wife said.
"He wouldn't have had it any other way," she said.
In addition to his wife, Loyd is survived by two sons.